The two British girls suspected of attempting to traffick drugs out of Peru have been charged and face a maximum sentence of 15 years if convicted.
Michaella McCollum Connolly and Melissa Reid, both 20, were arrested on suspicion of trying to smuggle £1.5m of cocaine from Peru.
They were detained while trying to board a flight from Lima to Madrid. Peruvian police said they found around 11 kilos (24lb) of cocaine hidden inside food packages.
Ms McCollum's lawyer Peter Madden said both women would plead not guilty. Michaella McCollum Connolly (left) and Melissa Reid have been charged with drug offences The pair, both 20, deny the allegations and claim they were forced to carry the bags by armed men
Officers say they have concluded their initial investigation into the case with their findings forming the basis of a pre-trial hearing that will determine what the pair are to be charged with.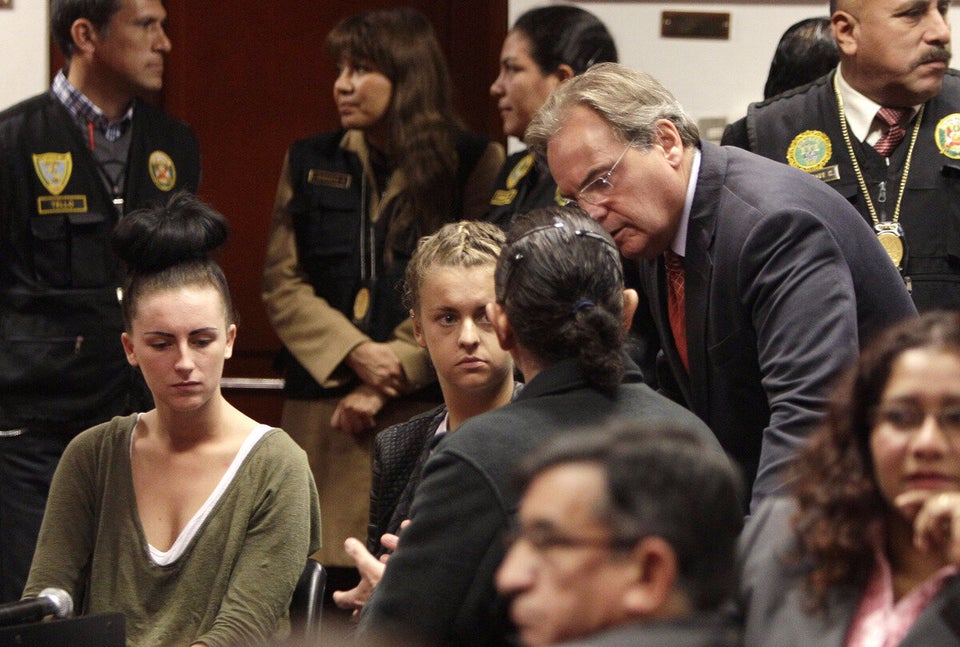 Melissa Reid and Michaella McCollum Connolly arrested in Peru