One of the factors which contributed to Robin van Persie's transfer from Arsenal to Manchester United last year was his age. Those shades of grey continue to re-occur for the 30-year-old, but evergreen Van Persie continues to fight back.
The potent Dutchman chose to dye another day, with his blackened locks saturated by the Swansea rain in Manchester United's 4-1 victory at the Liberty Stadium on Saturday.
Van Persie, who hit two against Wigan in the Community Shield, struck a brilliant brace in United's season opener to take his tally to 34 goals in 50 games.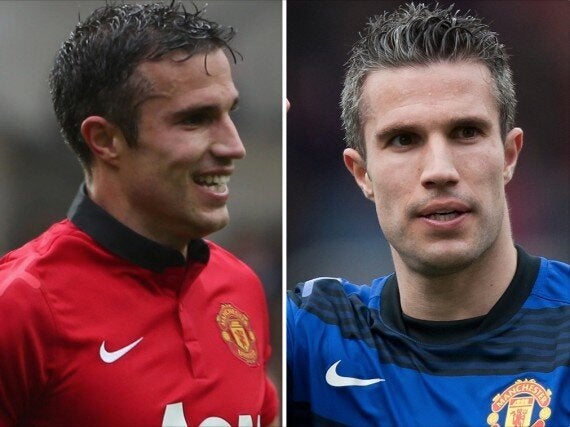 Looks like Van Persie is gonna need... more ties!