Former Westlife frontman Shane Filan has revealed how he was forced to keep secret from the rest of the band that he was on the verge of bankruptcy, because he didn't want it affecting the band's decision to split.
Shane, who is now embarking on a solo career, tells HuffPostUK:
"When we decided to split up, I still didn't tell the lads what a bad state I was in financially, as I didn't want that to affect the decision.
"But the minute I walked out the room, I was like 'Holy Sh*t!' I remember ringing my wife, asking her what we were going to do. I was so scared, because I knew then I had to try going solo, so it was a pretty weird few weeks."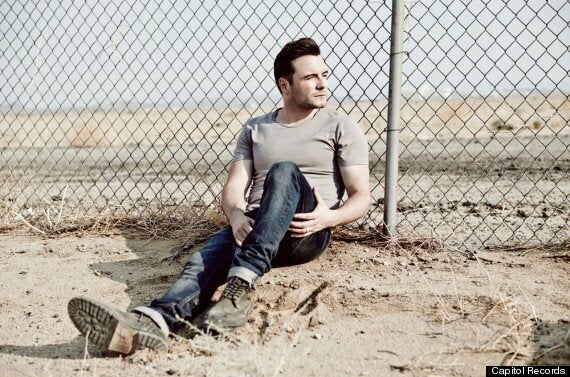 Shane Filan has tasted success and deep failure both
Like the rest of the band, Shane had made millions from his 14 years in the band, which sold 50 million records worldwide, including 26 Top Ten UK singles. Shane thought he was being sensible and grown-up, putting his money into property in Ireland, buying land to place supermarkets and homes… until the Irish economy went "pear-shaped", leaving him with unpaid loans that he'd guaranteed personally, planning applications unapproved, and banks asking for their money back plus interest…
"I was left with green field sites that cows are now standing on," Shane explains ruefully.
"You earn the money on stage, and that's great, but there's this dark side of your life that nobody really knew about, and all I was doing was paying interest off.
"I might as well have been burning money on the floor. You're basically walking up the hill into the breeze, and it's not getting any lighter.
"I was left with no choice except to declare bankruptcy, which was one of the worst days of my life, apart from the 2 or 3 years leading up to it, which were equally black, a lot of pressure and a lot of stress.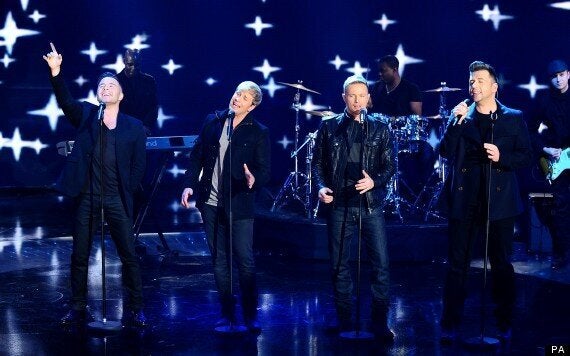 Westlife were some of Ireland's biggest earners, selling 50 million records over 14 years at the top
"The rest of the lads could just relax, they ended up wealthy, but for me it was completely the opposite. That's a scary place when you have three kids who don't know what's going on, and all they can see is Daddy in a famous band."
Shane doesn't sound the least bit sorry for himself, mentioning the thousands of other people in similar predicaments since the bubble burst.
"It's so sad to see people killing themselves over this kind of situation," he reflects. "I was scared, but I never got depressed. If I didn't have kids, I might have felt differently. I genuinely don't care about money, because when I had it, I wasn't happy, and now I don't have it, I am."
As well as his wife Gillian, whom Shane met as a teenager in his native Sligo, Shane credits his manager Louis Walsh for getting him through the darkest hours.
"I didn't tell Louis a lot until I had no choice, days before I was declared bankrupt.
"He kept saying, 'You've got your kids, you've got your wife, you've got your voice, you can make money again, let it go… it could happen to anybody, you're not the only one, everyone's feeling it, thousands of people are going through this.' He was amazing.
"He's still my manager today, very focused and determined, and I trust him more than I trust anybody else. I wouldn't have been able to do it now if Louis wasn't involved."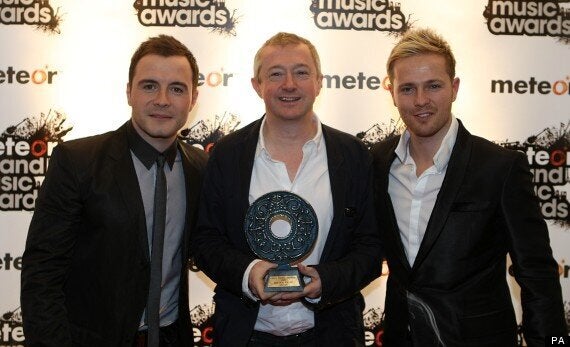 Shane (left, with Westlife bandmate Nicky Byrne, right) credits Louis Walsh for his support during the lean times
It is this message of recovery that Shane has put into the songs he's written on his new album, the creation of which he calls his "therapy"…
"Writing songs down on paper was like talking to random strangers about every detail of my life. It must have been like my therapy, getting the chance to get a lot of stuff out of my system.
"Gillian was amazing, and those are the songs I've ended up writing, about concentrating on the positive, and getting through everything one day at a time. One of my favourite songs, 'All You Need To Know', is me basically telling my wife, 'You're not on your own, I'm going to fix this and sort it out, that's my job. And I'll never forget what you did for me.'"
Never mind all that, Shane, are we going to have some key changes, the like of which propelled Westlife to the top of the charts time after time? And is he going to be sitting on a stool, standing up for the final rousing chorus?
"There's not one key change on the album," he says happily. "None of these songs work like that, it's not that type of music.
"I know it's a good album, but it's definitely going to shock a few people. I could have easily written a solo Westlife album, but it's folky, country pop music, and different to Westlife. I was conscious not to change it completely, but I had to change to keep it interesting."
"I'll have to have a stool, because I'm going to be standing up for two hours on my own," he relents. I'll have to sit down purely just for tiredness. But no key changes."
Shane Filan's debut single 'Everything To Me' is released through Capitol Records on 25 August, with album to follow. Watch him in action below...