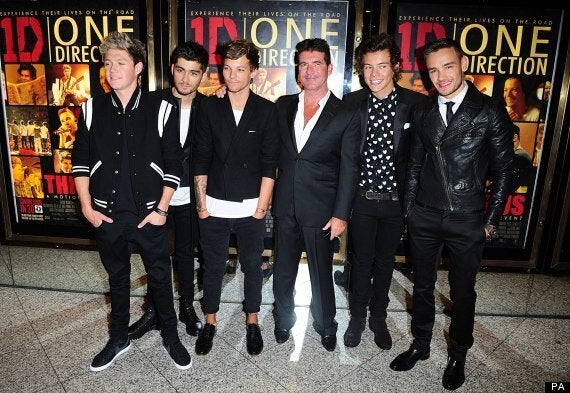 Simon Cowell with One Direction at the 'This Is Us' premiere
And as he chatted to red carpet host Will Best, Simon made a cheeky reference to his impending fatherhood, after it was revealed his is expecting his first child with his friend's wife Lauren Silverman last month.
Simon said of the One Direction boys: "This is like a dream come true... I feel like a father."
Will was quick to joke back: "We won't go there!"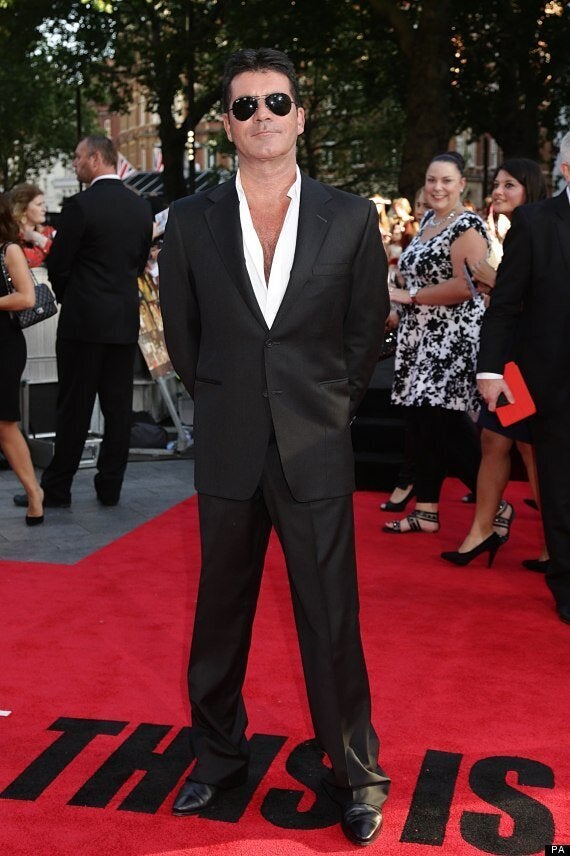 Simon Cowell on the red carpet
Simon had also dragged along ex-girlfriends Mezhgan Hussainy and Sinitta to the event, who have been at his side since news of the baby scandal broke.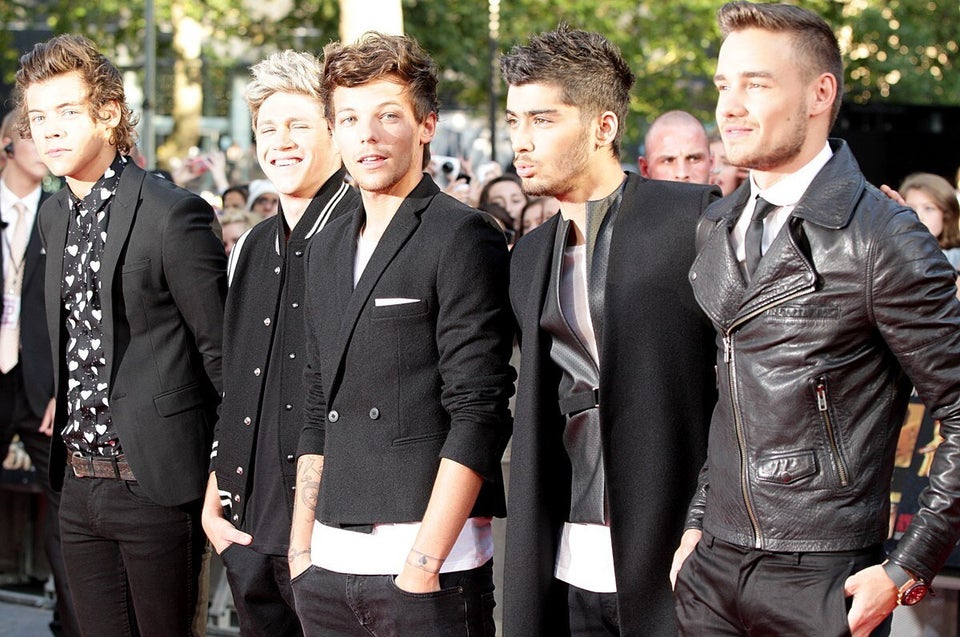 One Direction Film Premiere - This Is Us
Over 70,000 fans turned out to catch a glimpse of One Direction at the premiere, where the lads caused hysteria.