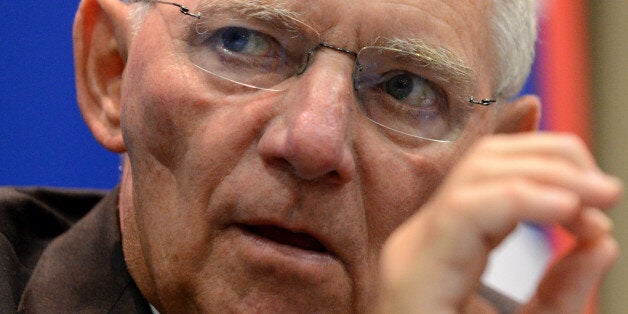 Speaking at an election rally in north Germany, Schaeuble said: "There will have to be another programme in Greece."
The debt-ridden country's current financial aid programme expires at the end of 2014, with Schaeuble's warning meaning international lenders would have to prop up Greece for the third time.
Schaeuble's comments come as Germany prepares to hold elections in five weeks' time and the latest economic figures in Greece showed it was still in recession for the second quarter of this year.
The Greek economy slumped 23% since 2008, leading to it requiring financial assistance. A total of €240 billion has been pledged to Greece in two bailout loans from the European Union, the European Central Bank and the International Monetary Fund.
Schaeuble's warning contracts with his boss, German chancellor Angela Merkel, who has insisted that it is too early to judge if Greece needs a further bailout. Last month, the IMF estimated that Greece would need another 11 billion euros in 2014/2015.
Popular in the Community