Currently only a limited number of carriers offer fairly slow web surfing on board their aircraft.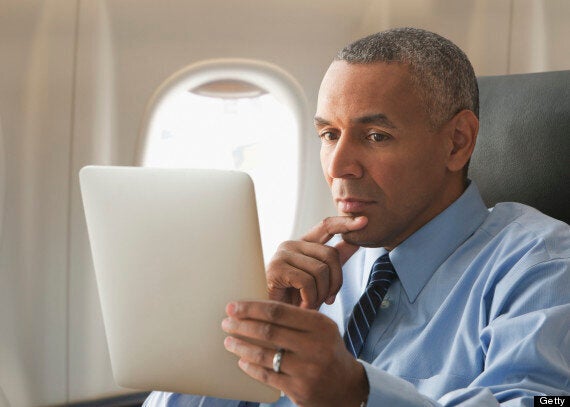 Some will welcome the news, other perhaps not so much
The system uses Earth Stations on Mobile Platforms (ESOMPs) to deliver the network rather than rely on limited 2G mobile networks.
British airlines have yet to decide if they would use the technology.
Richard D'Cruze, British Airways inflight entertainment and technology manager, said: "We are always interested in employing new technology to improve the service that we can offer our customers, and are closely monitoring developments in the connectivity market in both the satellite and direct air-to-ground technology areas.
He said: "The parts of the UK that might benefit the most are those train services in rural areas where 3G connectivity is currently very poor or non-existent."
Some American airlines already offer Wi-Fi on domestic flights but it can cost up to £14 for a pass.