Australia batsman Shane Watson was struck by a vicious 88mph Stuart Broad delivery en route to his Ashes century at the Oval.
Opening at three for the first time this series, Watson punished nervous England debutants Simon Kerrigan and Chris Woakes in the morning session before Broad returned.
The bête noire of Aussies this summer, it was apt that Broad should be the one to offer an expert bodyline homage when he caught Watson below his left ear. Only this morning the Australia coach, Darren Lehmann, admitted he was still seething Broad didn't walk after a clear edge during his match-changing innings at Trent Bridge in the first Test.
Broad, unflustered by more Aussie backbiting, immediately called for the physio as Watson wilted and removed his helmet.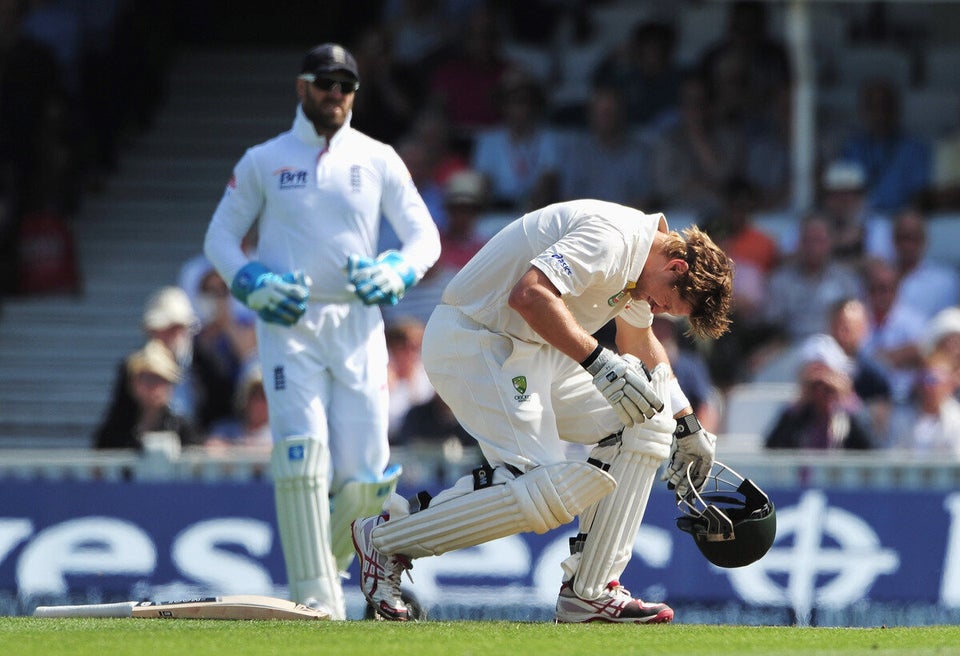 Stuart Broad hits Shane Watson
Following a brief pause for treatment, the 32-year-old resumed his innings and reached his first century of the series off 114 balls. Popular in the Community