US soldier Bradley Manning has become a woman called Chelsea.
"I am Chelsea Manning," Manning said.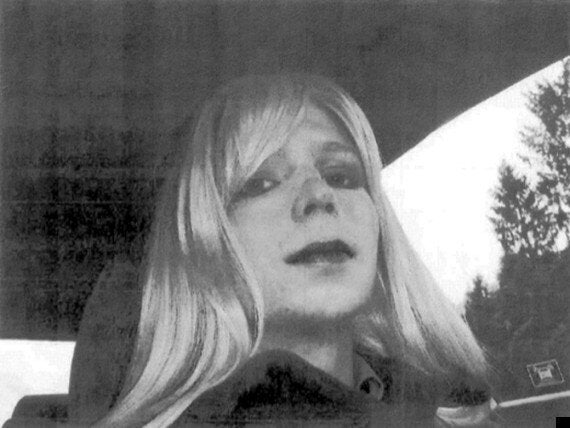 Manning dressed as a woman in 2010
"Given the way that I feel and have felt since childhood, I want to begin hormone therapy as soon as possible," Manning said.
"I also request that starting today you refer to me by my new name and use the feminine pronoun."
The statement was signed Chelsea E. Manning.
Manning is expected to serve his sentence at the U.S. Disciplinary Barracks at Fort Leavenworth, Kansas.
The soldier's lawyer, David Coombs, has said he could be pardoned in seven years.
He added: "If Fort Leavenworth does not, then I'm going to do everything in my power to make sure they are forced to do so."
Wednesday's sentencing ends three years of speculation over the fate of Manning, who for many has become a heroic figure and a symbol of truth and transparency against the clandestine misdeeds of the American administration during the Iraq War.
Critics compared the 35-year term to far shorter sentences handed to US soldiers found guilty of abusing prisoners in Iraq.
Popular in the Community