Arsenal have targeted Karim Benzema who currently plays at Real Madrid as their top priority signing, with Arsène Wenger stating "The transfer market really starts now, a lot of activity will happen between now and 2 September. We have 12 days. a lot will happen. It starts now." Karim Benzeman would be a welcome addition to the Arsenal team
Benzema is the latest in a string of high-profile names to be linked with Arsenal. So far this summer they have failed to attract a plethora stars including Luis Suarez, Gonazalo Higuain and Luiz Gustavo to name but a few.
Take a look at the gallery below, which shows just why it might be worth Arsenal spending a large amount of their transfer budget on the highly rated French striker.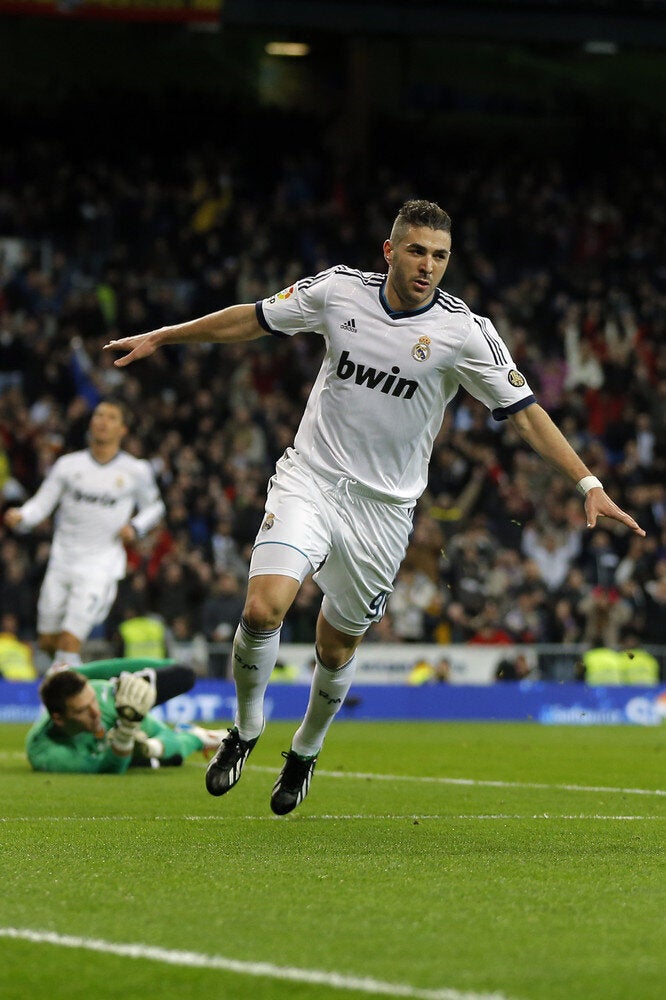 Karim Benzema goal celebrations