A British tourist who lost her foot after a taxi cab mounted a kerb in New York has defiantly said she will not let the incident ruin her life.
Sian Green's foot was severed just hours into the first day of a "dream" holiday in the city earlier this week.
The pretty Brit from Leicester was munching on a hot dog when the yellow cab ploughed into her.
The impact completely severed her left foot and shattered her right leg, while two further pedestrians were also injured, CBS News revealed.
Now, the 23-year-old has bravely said she will not let the horrific injury define her.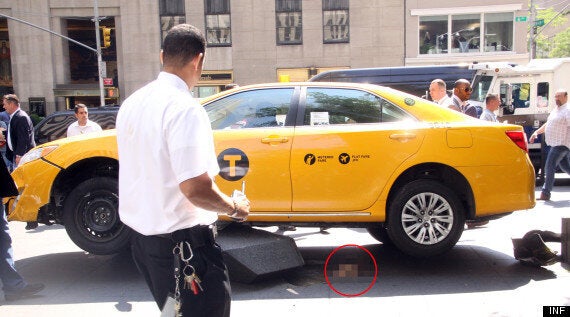 The taxi mounted the kerb in midtown Manhattan, severing Green's foot (pixellated)
Her boyfriend has now flown back from holiday in Ibiza and is on his way to New York to comfort his injured girlfriend.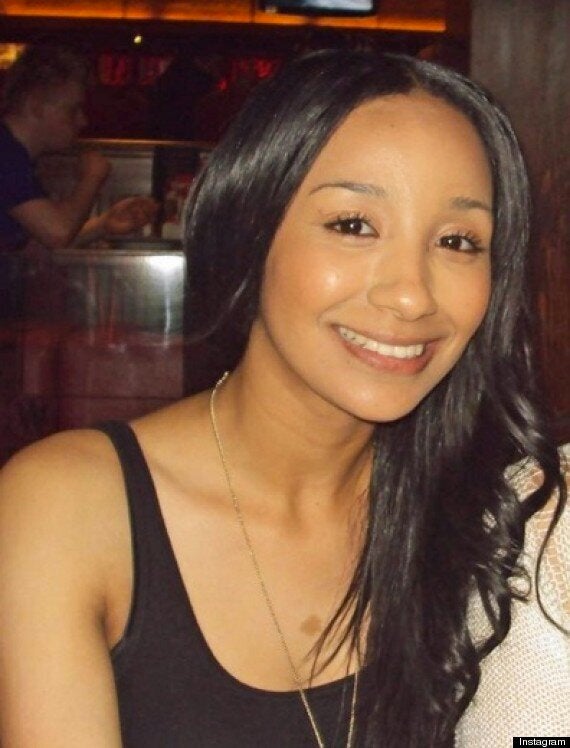 Sian Green was on the first day of a dream holiday in New York
As her distraught family frantically arrived at her bedside at New York's Bellevue Hospital, they revealed Sian still faces having more of her injured leg amputated.
Her devastated father Jason yesterday said the Hugo Boss worker will have to have what is left of her foot removed.
Police are now investigating whether or not Sian's injuries were caused by a road rage incident.