Marverine Cole is one of the country's few female beer sommeliers and according to Visit Birmingham, is the city's only beer sommelier.
It takes more than putting in dedicated hours down the pub, however, and it's no mean feat to get as far as she has in such a male-dominated industry. She also balances her day job (working as a TV presenter) alongside her passion: beer. HuffPost UK Lifestyle caught up with her to find out more about her fascinating hobby.
What on earth is a beer sommelier?
To become a beer sommelier accredited by The Beer Academy I've taken several exams about beer, its ingredients, how flavour and aroma are achieved, the variety of beer styles on the market and also how it can be matched with food. During that process, if you're not already a huge fan of beer, you'll pretty much be converted.
In that capacity, being viewed as something of a beer 'expert' I'm often get asked by firms to host launch events for new beers, awards ceremonies and to devise beer and food matching venues for special occasions.I've just finished working with the St Pancras Renaissance hotel at Kings Cross - they commissioned their very own lager (St Pancras Beer brewed by Oldershaw Brewery in Lincolnshire).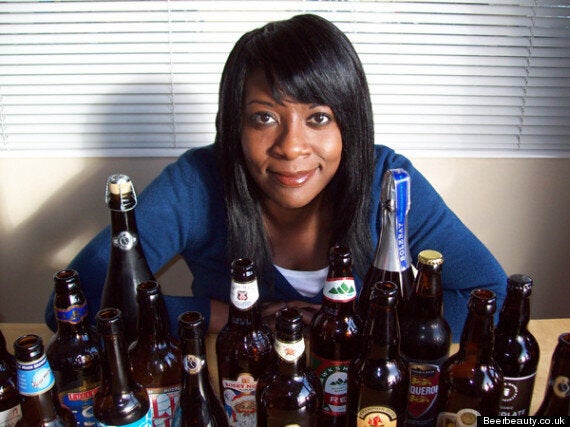 So I sat down and tasted all their bites and beers and decided on which I thought complimented each other well. I also created a beer cocktail for the event – which was a massive hit on the launch night.
I'm a television news journalist and producer by trade. I was looking for an exciting new story to get my teeth into. I saw the Cask Ale report which said more and more women were really enjoying cask ale.
Having my feet firmly in the red wine camp at that time, I didn't quite believe it but decided to investigate. I visited breweries and pubs and tried all manner of beers. And little did I know my beer-tasting research would bowl me over so much that I fell head over heels with beer. Beer is now my first drink of choice. That was three years ago.
I documented what I'd learned in my website – Beer Beauty where my mission is to spread the word about the beauty in beer. I also set myself a challenge to get 50 women in a room to sample some beers at a party to launch my website and I was oversubscribed.
Since then I've thrown the occasional Ladies Only beer party and have converted around 500 women to the virtues of beer.
Did you face a lot of weird looks and comments from guys?
I get looks of instant shock and surprise, which then develops into the utmost of admiration, respect and jealousy. 'I'd love your job' they say. I reply: 'It's not my day job, it's more of a hobby' and that always makes them even more envious.
Have any guys found it hard to take what you say seriously because you're a woman?
I've had a few snipey comments but not many. Most men I've met say they are so thrilled to see me 'championing' beer on TV and on the radio (I've appeared on The Alan Titchmarsh Show, This Morning, The Great British Food Revival and so on, conducting beer tastings and beer and food matching).
99.99% of the men I've met who are involved in the British beer and pub industry have been nothing but lovely to me. I think the industry is unique in that regard. It's a great world to be in and I don't think many people realise what a little firecracker of a manufacturing industry the UK has in its brewing industry.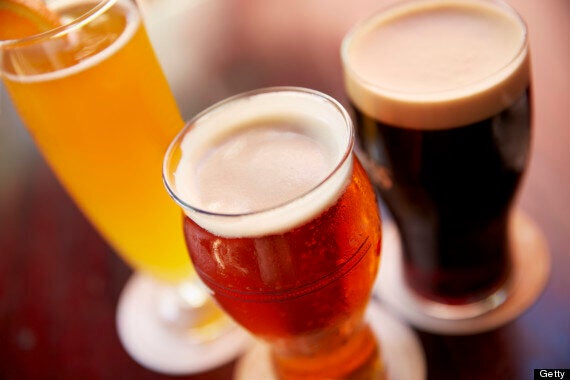 Do you need special training?
I had to study three courses with The Beer Academy in London, and then make an application to take the 90min viva voce Beer Sommelier exam. Without giving too much away about the final exam is a true test of your grasp of beer tasting and beer-and-food matching.
What is an average day for you?
There's no average day for me – as a TV news journalist, one day I might be preparing for interviews for a documentary I'm making, the next it's writing the script for a documentary feature I'm producing, the other day I might be anchoring TV News bulletins. All around it I fit in various beer events in London.
Do women drink beer or mostly wine?
Women still mainly drink wine and spirits but over 1.3million women say they now regularly enjoy drinking cask ale (real ale) at a pub. You only have to go to the new era of craft beer festivals that are popping up around the country to see the huge swathe of young women turning up and thoroughly enjoying trying new tasty, exciting, aromatic, flavoursome beers to recognise there's a huge renaissance afoot.
What are your favourite things about your job?
Free beer being delivered to my house virtually every day, as brewers want me to try their new stuff. The countless invites to visit breweries and pubs.
Story continues below the slideshow: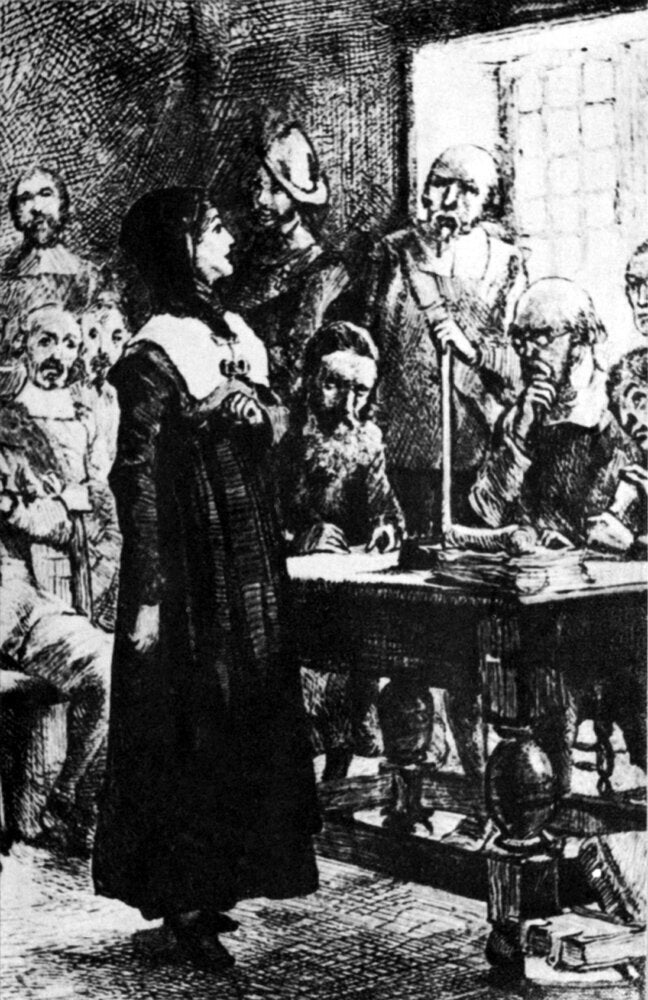 Iconic Images Of Women Throughout History
Coolest moment or achievement?
Being the first ever woman to win a gold award at the British Guild of Beer Writers back in 2010. I couldn't believe the level of whooping and hollering in the room when it was announced.
I got given my prize by Fergus Fitzgerald the head brewer of Adnams: one of East Anglia's biggest and most prestigious breweries. It was a really honour and a privilege to be given the prize by him having been invited to the brewery in the Winter and seen their operations and their distillery, and given how much I admire the beers he produces.
How can more women get into this?
I urge many more women to try beer if they never have. It's a healthy drink – full of B vitamins and minerals, there's not fat or cholesterol in beer. A half pint of a 5% beer has less calories than half a cider of the same strength, or a 250ml glass of red or white win.
If you're looking for a way to reduce your alcoholic intake/change your drinking habits, beer could work for you. When I stopped drinking red wine as my first choice I stopped having dreadful hangovers and I actually drink less anyway. There's no obligation on anyone, male or female to drink pints.
I watch TV. I'm a Coronation Street super-fan. I love shows with strong women – Scott & Bailey and Scandal are my top faves!