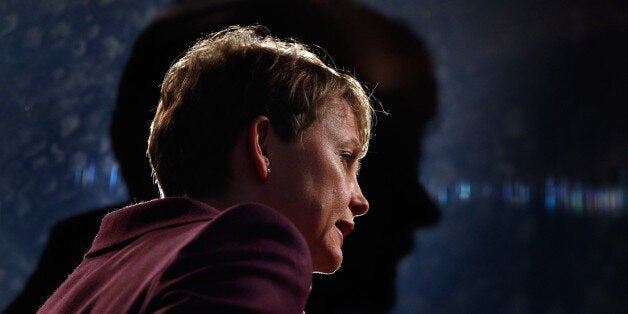 Up to 50,000 women a year could be unable to return to work after maternity leave because of a "triple whammy" of employment discrimination, shadow home secretary Yvette Cooper has warned.
As many as 14% of the 340,000 women who take maternity leave every year find their jobs under threat after they finish their maternity leave, according to figures analysed by the House of Commons library.
Some women are forced to accept roles with less responsibility while others find themselves effectively constructively dismissed. Women who do get their same job back often find it harder to be promoted, which later results in a growing pay gap between men and women.
House of Commons research indicated an average family with a newborn baby was £2000 worse off due to the coalition's cuts to tax credits, maternity pay and financial support.
Yvette Cooper, who is also the party's equalities spokeswoman, said: "New mums are being betrayed by this Government. They face a triple whammy from maternity discrimination made easier by Ministers, big cuts to family support by George Osborne, and the cost of living with a new baby is far outstripping wages.
"Discrimination against women who take maternity leave is a hidden outrage, and a complete waste for the economy. The revelation that up to 50,000 women a year could be losing their jobs on maternity leave is a shocking one.
"Yet far from doing anything about it, Ministers are making it worse by charging women who challenge discrimination at an employment tribunal.
"And new parents are being particularly hard hit by George Osborne's tax and benefit changes - losing maternity pay, child benefit, tax credit, pregnancy grants and Sure Start. At the same time the cost of living for new parents is rising far faster than wages. Yet at the same time, millionaires are getting tax cuts.
"We know David Cameron has a problem with women. This is now resulting in him failing new families. We need a new deal for new mums that shows motherhood is valued, and that recognises the vital role parents play in the economy as well as in the home."