In 1882, "Demon" Fred Spofforth and Harry Boyle's inspired bowling delivered Australia their first Test match victory over England at the Kennington Oval at the ninth attempt. Dismissed for 77, England had implausibly lost by seven runs, and so devastating was the defeat the Sporting Times penned a sardonic, but unforgettable obituary.
In Affectionate Remembrance

of

ENGLISH CRICKET,

which died at the Oval

on

29th AUGUST 1882,

Deeply lamented by a large circle of sorrowing

friends and acquaintances

R.I.P.

N.B.—The body will be cremated and the

ashes taken to Australia.
After the third test had been won by England in Australia in 1883, a cricket bail was cremated to commemorate the Ashes and sealed in an 11cm tall terracotta urn. A group of Melbourne ladies presented it to England captain Ivo Bligh.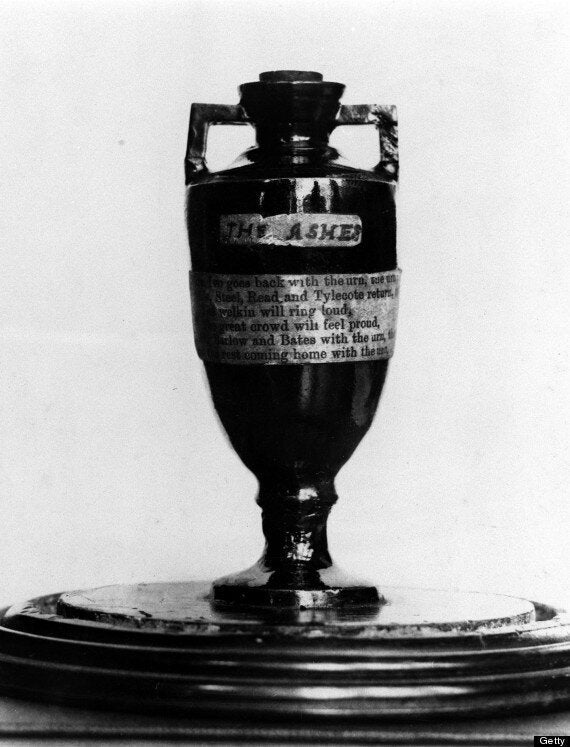 Not a replica, but one of the most famous sporting trophies, The Ashes, in 1921
When Andrew Strauss and Alastair Cook held aloft the urn on the last three occasions in victory it was a replica. The actual urn's fragile condition and worth ensures it shall remain under lock and key at the MCC Cricket Museum at Lord's.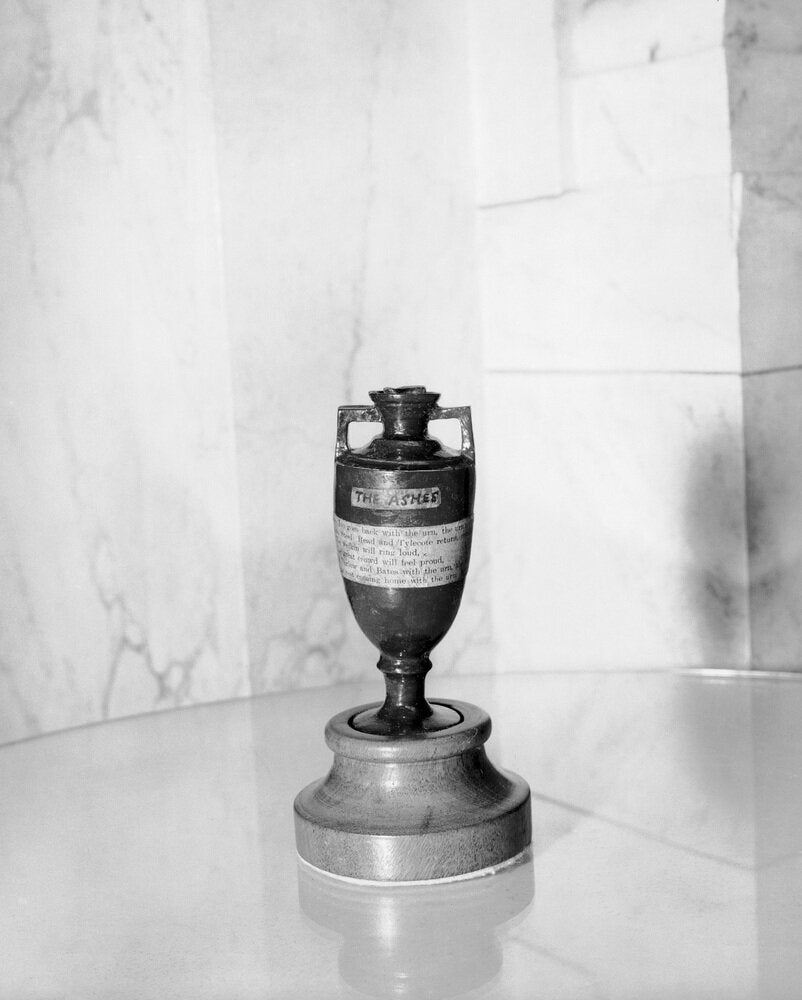 The Ashes
The MCC refused to award the Australians the urn during their dominance in the 1990s and Bligh's great-great-grandson, Lord Clifton, argued the Ashes should not be returned to Australia because it belonged to his family.
Since 1929, the Urn has returned to Australia only twice. Firstly, when it was brought to Sydney for the Bicentenary Test Match in 1988 and again in 2006 for the tour of the Ashes Exhibition.