So fans are no doubt looking forward to returning to the floating city of Coumbia in the next instalment of the game - and no, we're not talking about the upcoming DLC.
'BioShock Infinite: The Siege Of Columbia' is a cardboard-and-plastic-bits board game version of the game coming soon in the UK exclusively from Esdevium Games.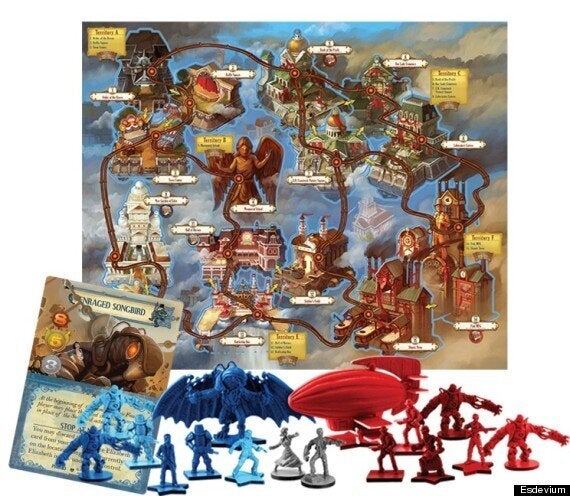 Esdevium are the distributors of some of the best board games of the last few years - including several video game tie-ins, such as Gears of War and Civilisation.
And the BioShock game looks set to continue its tradition of nicely designed, premium-quality tabletop editions. Set during the same time as the events in the video game, players can play as either the Vox Populi or Founders "desperately trying to seize control over the floating city of Columbia".
Using the Skyline, limited resources and important allies like the Songbird or the Airship, players will compete to complete objectives while Booker & Elizabeth cut a path through the wounded city.

The BioShock Infinite: Siege of Columbia board game features beautiful artwork as well as high quality, detailed miniatures representing characters such as the anarchist Daisy Fitzroy or powerful Purist leader, Zachary Comstock.
The game is out now for £69.99, and will be shown off at the Eurogamer Expo in September.