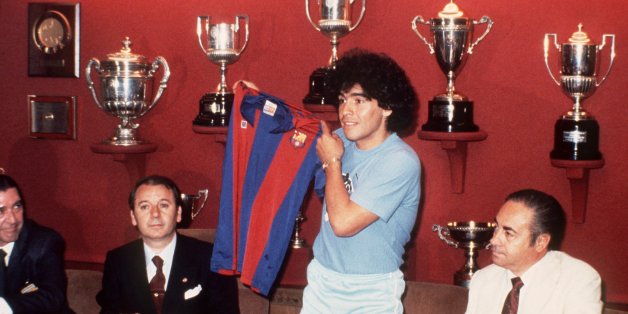 PA
Real Madrid have set the world record fee for a transfer for the fifth consecutive occasion this century with the signing of Gareth Bale.
All five signings - Luis Figo, Zinedine Zidane, Káka and Cristiano Ronaldo - have been bought under Florentino Pérez's two presidential eras. Bale, like David Beckham 10 years before him, is a British galáctico.
Curiously, before Figo's 2000 transfer Real Madrid had never set a record fee for a player's arrival. For nearly 50 years, the Italians dominated, with the odd aspiring Spanish or English club trumping them.
But from Cruyff to Bale, here are the men whose names were inked into the record books.