A young single mother living in a Chinese KFC has rejected offers of help from the government, saying she would prefer to stay in the fast-food store.
Jiang Danli, 28, and her child have been calling the restaurant their home since early July.
After her plight was highlighted by local media, Jiang received 7,000 Yuan (£740) in donations from kindly people in Beijing.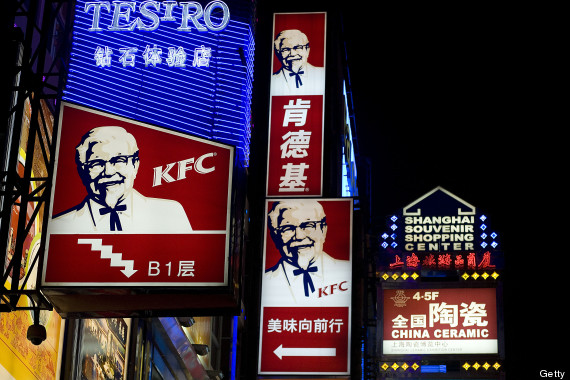 The homeless have been seeking shelter at 24-hour fast food outlets in China
She was also visited by good Samaritans who donated food, medicine and other daily necessities for her and her baby.
Jian left her hometown for Beijing after her foster parents shunned her for having a child out of wedlock.
She reportedly petitioned the local government several times, requesting compensation from her former boyfriend and his family, who have refused to provide any financial support, according to media reports.
The young mum has since declined on offer to move to a shelter for the homeless run by the civil affairs department in Beijing, insisting she would be happier to continue staying in the KFC store.
Jiang explained she was once sent to live in a Government shelter, but the experience was so terrible she would rather live in the fast-food restaurant than return.
Zhang Haobo, a spokesman for the KFC store, told China Daily they have allowed the mother and baby to stay because "whoever comes to our store is our guest."
"We hope Jiang and her daughter will live a normal life soon," he said.
Meanwhile, Beijing News has reported that Jiang's case is tragically not an isolated one.
Across the city, 24-hour fast food outlets increasingly becoming an option for the homeless.
A 78-year-old man said he has been living in a separate KFC for three days after his landlord kicked him out, while another man said he has not returned to his hometown in Changzhou for almost ten years