Google's new Nexus 7 tablet has been released in the UK via the Play store.
The seven-inch Asus-built device hit the Google Play Store for £199 (16GB WiFi) and £239 (32GB WiFi) on Wednesday.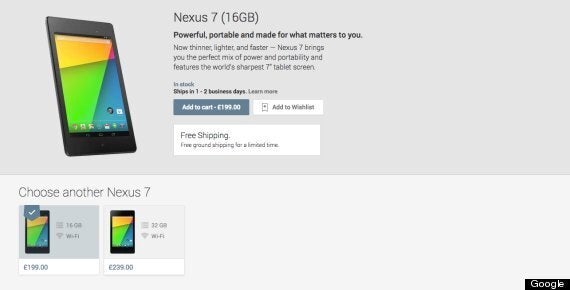 The new Nexus 7 is the follow-up to last-year's hugely successful device, which won critical acclaim and sold strongly for those looking for a lower-cost alternative to the iPad.
The 2013 version of the device runs the latest version of Android (4.3) and comes with a higher-resolution display (1920x1200 pixels), a 5-megapixel rear facing camera, a Qualcomm Snapdragon S4 quad-core processor and 2GB of RAM.
Popular in the Community