Israeli soldiers who danced to 'Gangnam Style' at a Palestinian disco have drawn the wrath of the military for exposing themselves to "unnecessary danger".
The two soldiers had been making their rounds of the city of Hebron when they entered a dance club and joined in - still carrying their guns.
Although a city of around 120,000 Palestinians, Hebron is under the control of the Israeli military who guard a small Jewish community of a few hundred.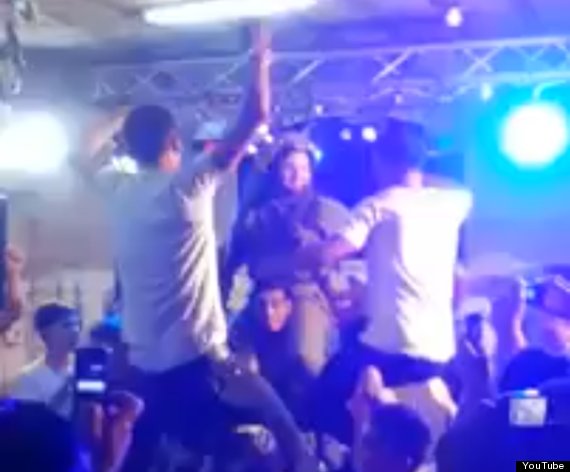 The Israelis and Palestinians were dancing to the South Korean rapper, Psy in a rare display of unity
A video broadcast by Israel's Channel 2 TV and posted on YouTube shows one hoisted on the shoulders of a Palestinian reveller as others dance around them.
The Israeli military said the incident was "serious" as the soldiers "exposed themselves to unnecessary danger and were disciplined accordingly", reports the Guardian.
Their punishment is not known.