Lady Gaga was looking as mad as a hatter (literally) as she left her London hotel on Wednesday.
The 'Applause' singer took style inspiration from the 'Alice In Wonderland' character with an oversized top hat to greet hordes of her Little Monsters.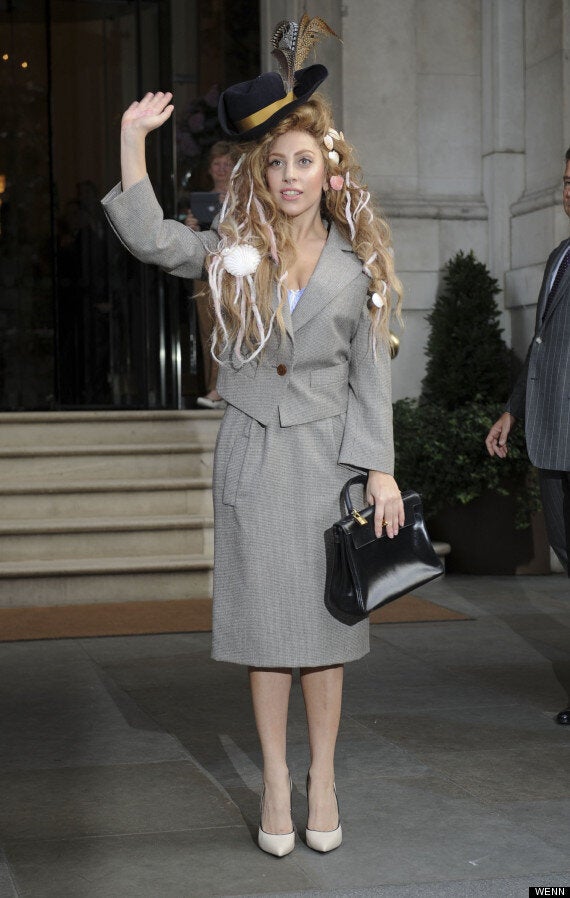 Lady Gaga greets her fans outside London's Langham hotel
She teamed it with feathers and shells in her hair and and finished off the look with a matching smart grey blazer and skirt.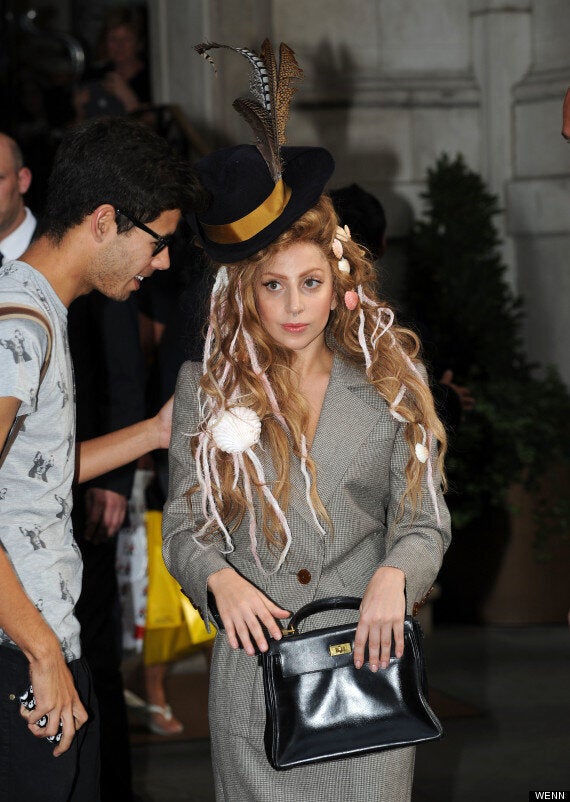 Gaga was looking like a cross between a mad hatter and a Prime Minister's wife
Gaga later swapped her top hat for a gas mask as she got caught in a mob leaving a London dance studio.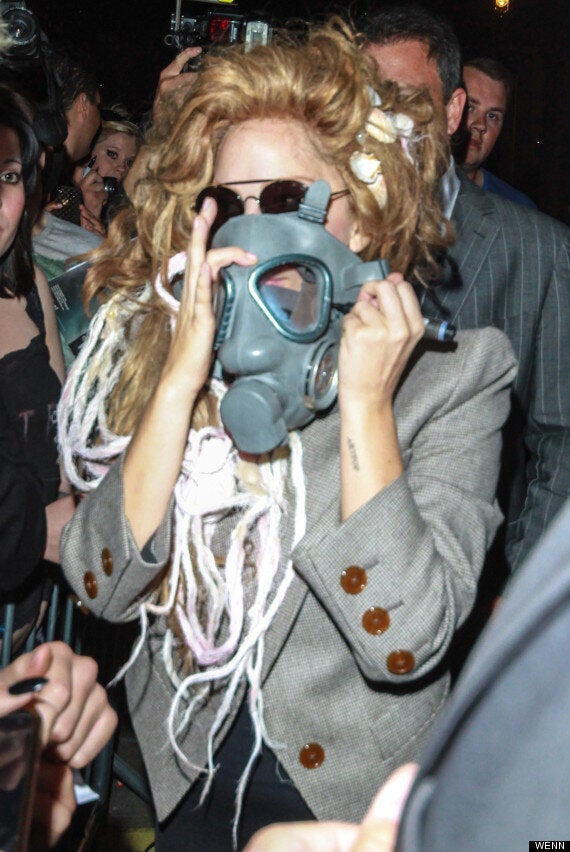 Gaga swaps her top hat for a gas mask
Meanwhile, the singer has also released rehearsal footage as she prepares for her comeback gig at the iTunes Festival on Sunday.
In the clip, Gaga previews new track 'Swine' from her forthcoming album 'ARTPOP', which she will perform as part of her 60 minute headline set at London's Roundhouse. Hit play on the video below to hear it.
"I know you want me. You're just a pig in a human's body," she is heard singing.
"Squealer, squealer, squeal out! You're so disgusting. You're just a pig inside. Swine!"
Sunday's gig marks her first live UK date in almost a year, after having to take time off to recover from hip surgery.
The singer is reportedly spending £500,000 on the set, which will comprise only of new music from her forthcoming album.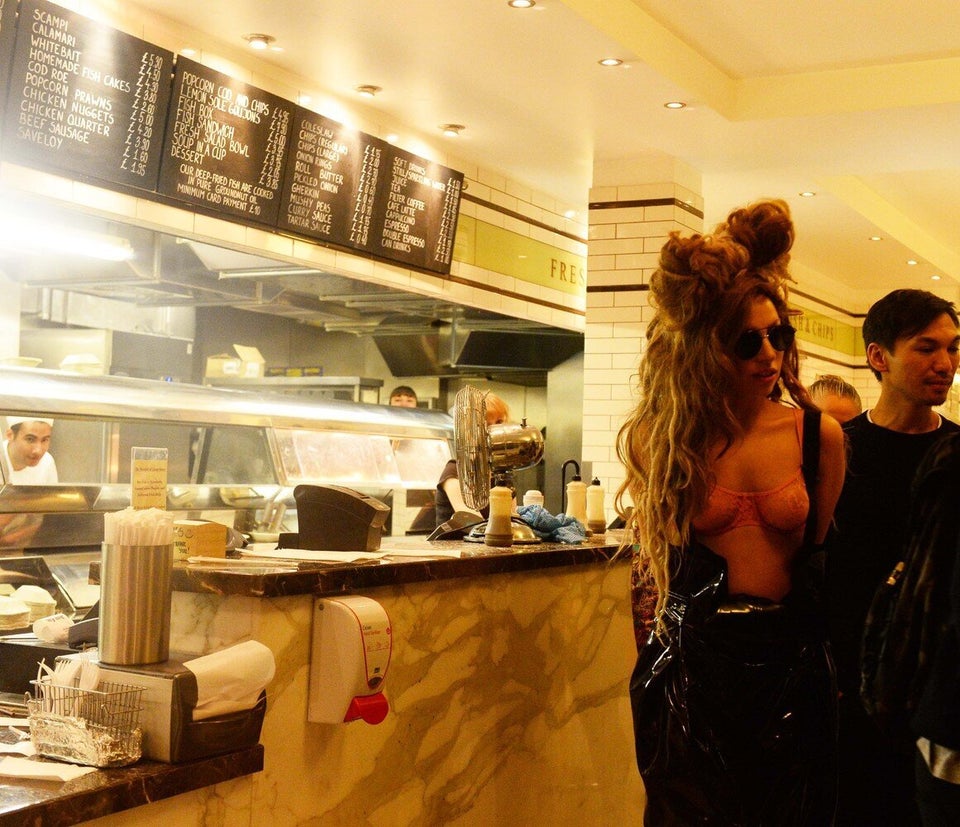 Lady Gaga goes for fish and chips