Dressed in his trademark white teeshirt and faded jeans, and wearing his finest Harry Potter-style specs, the ITV singing contest's boss declared that he feels like a "very proud daddy", in a nod to both the show's 10-year birthday and his current personal life. In true charming Cowell fashion, he thanked the press in the room. Saying: "Thanks to everyone in the room who has sl*gged me off and those that have been nice, you've made us lots of money."
Here are nine other things we learned at the 'X Factor' press launch - aside from the fact that Cowell is as cocky as ever...
1. ITV are still making digs at rival BBC One show 'The Voice'. ITV's Director of Television, Peter Fincham, joked: "No other singing talent show on UK TV has launched as many stars as us, or any stars."
2. You can hear Sharon Osbourne's distinguished cackle before you even see her. Oh, and she's as "faaaabulous" as ever.
3. Nicole Scherzinger might seem 'schamazing' and smiley on screen but she sure does scowl in person. Maybe she was just aware that the room was full of people who've been writing about her rocky relationship with Lewis Haimilton for months...
4. EVERYONE calls Louis Walsh (the 'respected' music manager) Lulu. Just how are we meant to take him seriously?
5. And Louis, who recently announced he will leave the 'X Factor' after this series, also appears to only pour a drink of water while down on two knees.
6. Gary Barlow thinks people on the show are "in control of their own destiny". Which makes us wonder, has he already forgotten the judges' votes, the phone votes and all the manipulative TV editing?
7. Sharon isn't a narcissist or anything, but... she only watches the show when she's in it. And this year might just be her "best year ever" (her words, not ours).
8. Gary gets the rest of the judges "legless" after filming, according to Sharon. He was also the judge most thrilled by the free popcorn in the screening room.
9. Everyone loves it when the judges have a spat. But with Tulisa gone, Sharon and Nicole insist they really do get along. "I've always loved Mrs O," Nicole told us. It's up to Louis and Gary to bicker this series then.
'The X Factor' returns to ITV1 on Saturday night at 8pm. Are you looking forwards to it?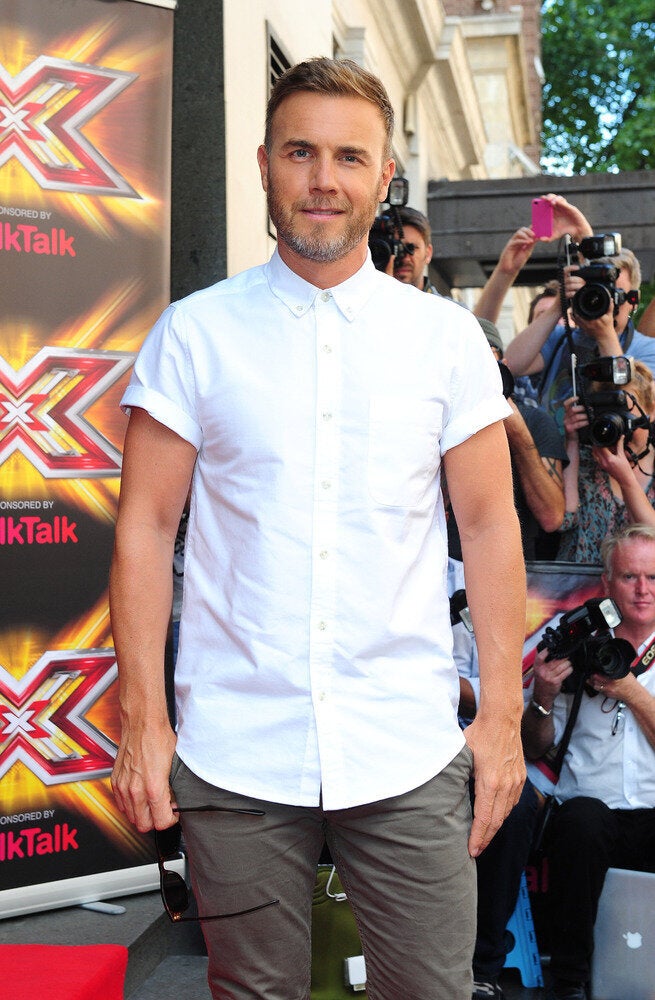 'X Factor' 2013 Launch
Popular in the Community