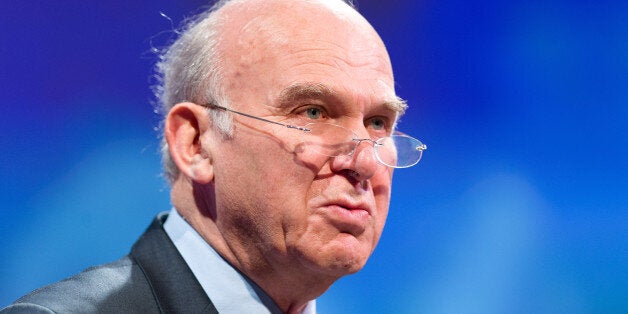 Vince Cable has been urged by human rights campaigners to tighten the rules around "sensitive" British exports to Syria to ensure they are not used for military purposes, amid concerns that President Assad had used chemical weapons for internal repression.
Cable said: "The UK position is clear: we will not grant export licences where there is a clear risk that goods might be used for internal repression."
According to official trade figures, the UK exported nearly £2.2m of "chemicals and related products" over the three months of April to June 2013.
Syria received nearly £624,000 in British exports of "machinery and transport equipment" to Syria during the same period and just over £200,000 in parts for "nuclear reactors and boilers" over May and June 2013.
Amnesty International UK's arms control expert Oliver Sprague told the Huffington Post UK: "Where licences have been issued because the products are sensitive, it's important that extra safeguards are put in place to ensure that materials are not at risk of being converted for military use or other unintended uses. We'd like to know if that has been done.
"If there's the slightest risk attached to any of these exports, then the UK should move quickly to cancel the export licences."
European Union member states adopted trade sanctions against Syria back in 2011, which restricted the sale of arms and related material.
Despite this, a heavyweight report by MPs suggested that Britain had sold industrial materials to Syria that could have been used to make chemical weapons, despite human rights concerns.
"The scale of the extant strategic licences to...countries of human rights concern puts into stark relief the inherent conflict between the Government's arms exports and human rights policies," said CAEC chairman Sir John Stanley.
The UK exported £8.7m worth of goods to Syria in the first 6 months of 2013 and imported £1.4m, of which the majority were textile fibres.