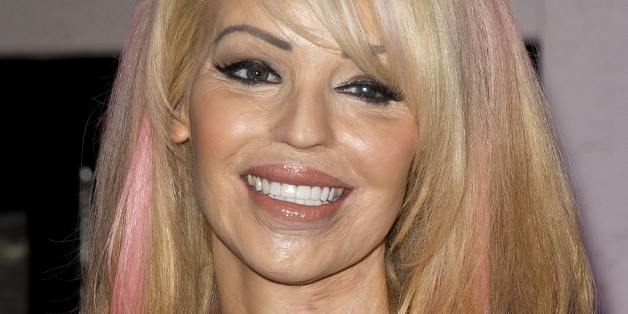 Getty
Studies show that young women, more than men, need same-sex role models. And with the glass ceiling, pay disparity and the prevalence of male-dominated industries perpetuating the gender gap, it's not hard to see why - men have no shortage of examples of their own sex achieving success.
For women, on the other hand, reality TV stars, waif-like models, sexualised singers and glamorous actresses who are celebrated more for their "fabulous curves" than their acting skills, are what we are predominantly served up by the media.
Certainly, the London 2012 Olympics brought fresh hope with its new wave of determined and successful female sports stars. But whether the legacy has longevity remains to be seen.
SEE ALSO:

Gender Pay Gap: 10 Ways Women Can Get Ahead At Work
A campaign by Girlguiding described the issue as a "role model deficit" for the "TOWIE generation".
Backing the campaign, business guru Karren Brady said: "Our next generation of successful and influential women need strong role models if they are to match and, hopefully, surpass the current generation."
But the 'Apprentice' star emphasised the importance of young women finding female role models closer to home and not just looking to the public domain for their inspiration.
"And this doesn't just apply to the business world – it's true in all walks of life. Strong role models at home and in the local community are vital to showing girls and young women that they are capable of achieving great things too," she added.
From mothers and sisters to female friends and teachers, below are seven famous women and the personal female mentors who inspired, encouraged and supported them - and helped shape who they are today.