The Syrian Deputy Foreign Minister has said a US strike on Syria would be the equivalent of "support for al-Qaeda and its affiliates."
Faisal Mekdad told the BBC that Syrian troops were being used as a scapegoat and it was in fact armed groups backed by America who had used chemical weapons.
"Any attack against Syria is support for al-Qaeda and its affiliates, whether Jabat al-Nusra or the State of Islam in Syria and Iraq," he said.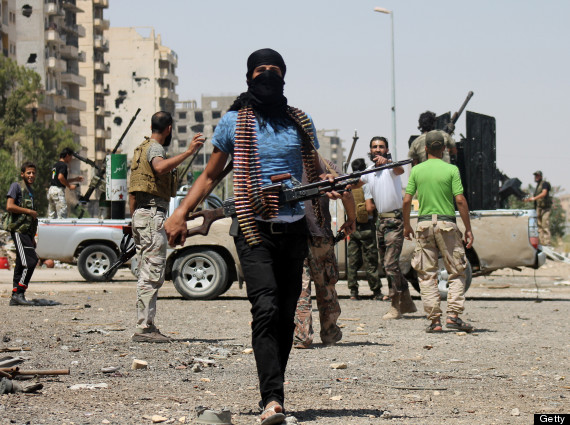 US military action against Syria would amount to support for al-Qaeda, a Syrian minister has said
Groups linked to al-Qaeda have already infiltrated the fight against President Assad's regime and fears have been sparked over chemical weapons getting into the wrong hands.
Mr Mekdad also warned that the potential US attack would deepen "hatred for the Americans" and destabilise the whole Middle East.
He dismissed Mr Obama's decision to seek congressional approval for strikes, arguing it showed that the president had not thought through all the "consequences".
"This did not change anything, since he (President Obama) is determined to launch an attack," he said.
The vote, he insisted, would new made on whether attacking Syria was in the interests of Israel.
Former congressman Dennis Kucinich has also slammed the move, saying that should President Obama go ahead with an air strike, the U.S. military would "become Al Qaeda's air force," in an interview with The Hill.
The US earlier said it had evidence that Damascus had used the nerve agent sarin in a deadly attack last week.
US Secretary of State John Kerry said yesterday that Washington had evidence that sarin was used in the 21 August attacks.
Now, Congress is due to reconvene next week, and White House officials have said they believe they will support the president.
Mr Kerry added he was confident US lawmakers would give their approval for America to launch strikes against Syria.
Congressmen "will do what is right because they understand the stakes", he said, declining to explain whether Mr Obama would press ahead even if Congress voted against.
Meanwhile, French Prime Minister Jean-Marc Ayrault is due to meet parliamentary leaders today to brief them on possible strikes after Paris earlier vowed to support America's action.
President Francois Hollande's demands for Bashar al-Assad's government to be punished for an alleged chemical attack have left him out on a limb since Britain's parliament voted against carrying out any military action.