For Josie da Bank, creative director and producer at Bestival and Camp Bestival, festivals really are a home from home.
Forming a large part of her life and relationship, Rob (or Robby as she affectionately calls him) proposed to Josie at Glastonbury in 2000. Before that, they'd been to the festival every year since they'd met aged 18 at Goldsmiths University.
So it seems apt that the couple co-founded Bestival in 2004, and set up Camp Bestival, its Dorset-based family-oriented younger sibling, in 2008.
We catch up with Josie while she is knee-deep in making the final touches to Bestival, with just days to go before things kick-off.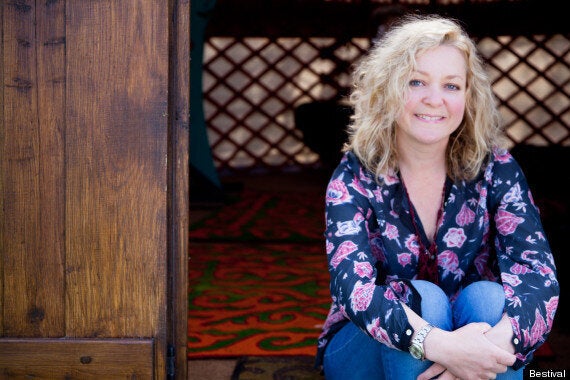 What does the role of creative director at Bestival and Camp Bestival involve?
As the creative director, I design the show. Everything from the layout to the venues on site is my responsibility. I envisage the general look and feel of the brand. The drawing and artwork that you see on the site, and all of the logos are my design.
I also commission new venues on the Bestival site and decide the theme of each year's festival. This year the theme is HMS Bestival, and we've built a huge ship as an outdoor live stage. It actually looks like we've parked a real ship on site - I can't wait to see people's reactions.
How is it working so closely with your husband, Rob?
It's great. We take care of different parts of the show and, while Rob has different projects going on, I do this full-time. So that helps.
Actually it's really good for our relationship and family life - if just one of us did this for a living, we'd spend a lot of time talking about what other wasn't interested in. Whereas, this way, we are on the same page.
We all go as a family to Camp Bestival too; Rob and I take both sets of our parents and all of our friends come too.
Do you try and keep work and family separate?
Always make sure that I have the children (Arlo, seven; Merlin, five; Miller, three) more than I work. Normally I try and balance it out: four days a week with the kids and three days working. Balancing work and family life is what gets me through, I'd feel too guilty working five days per week.
Of course when we are building the show, work is more demanding.
We are always busy. But things get intense for a week or two before the show. Then of course straight after the festival you want to plan the next show - ideas are buzzing and you know what areas you want to improve on for the following year.
We don't really take a break after the festivals. Things are obviously quieter in our heads, but we treat our job as any other job.
We go on holiday as a family like everyone else, I guess that is our break.
How to you involve the kids with the festivals?
Camp Bestival is completely inspired by Robby and I having children. Seven or eight years ago I had Arlo, and wanted to make Bestival into a family show.
Of course it's all a bit hedonistic, so we created another festival - one that our friends can go to with their children. We had all started changing, having families etc, and this fitted perfectly.
Our children inspire us and the content of Camp Bestival changes because the children are changing. The toys they are playing with and what they watch on television influence who we book for the event.
Festivals have been an important part of your life, but why did you make the leap to set up your own?
It was actually Robby and his partner John who thought it was a good idea. They found the land and funding, and really got things started.
Then I realised that they didn't really have a clue what they were doing and needed a woman's touch. But then, I guess none of us (Rob, John or John's wife Ziggy) really did. It was all very organic - we didn't plot or think, it all just fell into place.
It's a great partnership Robby and I are creative (him musically and me visually), John is great with numbers and Ziggy is an expert in marketing and press. So we all have our own areas.
Do you plan to grow the festival at all?
No! We'll keep it this size. If anything we'd like to make it smaller, but I don't think we can go back now.
Do you get to enjoy the Bestival at all or is it just work, work, work?
I have a really good time, my best friend lives in Jersey and work together building the show. Then we also watch the bands together.
Camp Bestival is also great, grandparents and friends come. So we normally take the weekend off and be with the kids.
What are you looking forward to the most at this year's Bestival?
I'm really looking forward to all the new installations - the ship and the crowd's reaction.
There are some brilliant acts booked too. We've wanted Elton John to perform for a while, he is such a great fit with all the fancy dress etc.
I've got some great surprises for the Fat Boy Slim show too, so be sure to watch out for that.
Rudimental, Disclosure and James Blake will be great too.
Bestival takes place on September 5th to 8th 2013 at Robin Hill, Isle Of Wight. Last tickets are on sale now via www.bestival.net / 0844 888 4410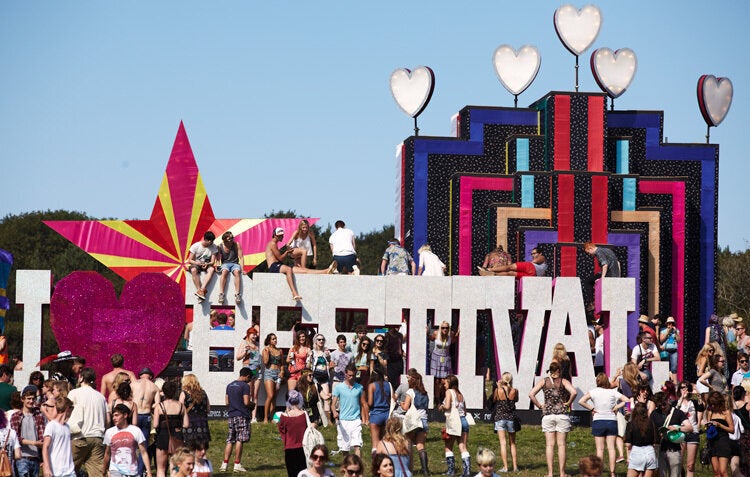 Bestival highlights
Related