A chilling TV experiment has shown just how easy it is for a child to be lured away by a stranger.
The ITV Daybreak investigation saw a handful of children aged between five to 11-years-old, approached by a fake "stranger" in a controlled environment.
Each parent had spoken to their child about the dangers of talking to strangers previously and participated in the experiment by pretending to be distracted on a nearby bench.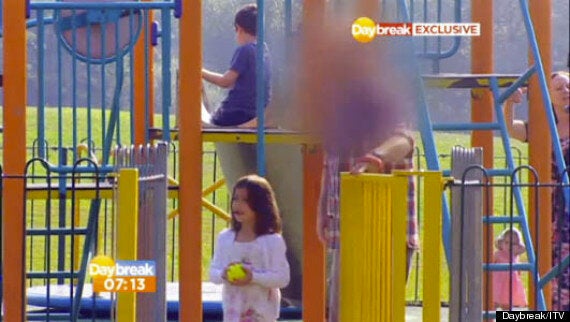 The experiment saw a fake 'stranger' approach children in a park and attempt to lure them away
Yet seven out of the nine children responded to lures of looking for a lost dog or helping to find another child playing hide and seek, and followed the "stranger" out of the park.
Daybreak says the experiment shows the frightening risks parents put their children at by not adequately teaching them about stranger awareness.
Afterwards one mother said; "He [the Close Protection Officer posing as a stranger] led him out of the park and my son followed, I actually couldn't believe it, I was horrified, and you know what it's a reality check, it showed me you cannot be naïve, you cannot trust that your kids know as much as you've told them."
Another added; "If the adult that's with them is distracted it so easily could happen that they'd walk off with them. I don't think there's enough education out there for young children. They need to be more aware of different situations that they could come across."
While many have praised the experiment for its admittedly shocking results, some Twitter users have described it as "scaremongering" and even "repulsive".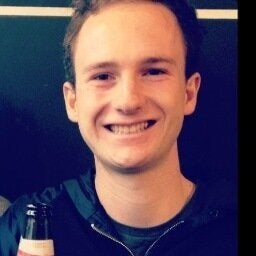 Stranger Danger Experiment
This week on Daybreak, the dangers of not correctly teaching stranger awareness will be highlighted through a variety of films and online advice.
The family breakfast TV show will also show parents how important it is to have the right conversation with their children about stranger danger.
Children's charity Kidscape said: "Many harrowing headlines related to online events have increased awareness of cyber bullying in recent years.
"Daybreak's experiment refocuses our attention on the importance of stranger awareness in the 'real world'.
"Indeed, Daybreak's investigation has highlighted the potential consequences of our children not being taught appropriate ways of keeping safe in situations involving strangers. Many important messages and skills need to be taught and practised from toddler years to teens. We have a duty to send our children safely into the world. The findings from this investigation help us to meet this important challenge."
Chris Cloke, head of child protection at the NSPCC told HuffPost UK: "The results of this experiment are obviously extremely concerning. Thankfully incidents of this kind and abductions of children by strangers are extremely rare. However it underlines the importance of parents discussing with children what they should do if approached by a stranger. These people can appear plausible, be extremely manipulative, not fit into stereotypes about stranger danger, or seem sinister."
A statement from Daybreak says the psychologist used was approved and recommended by the British Psychological Society. The psychologist followed up with each parent after filming to ensure there were no delayed reactions and provided support during filming.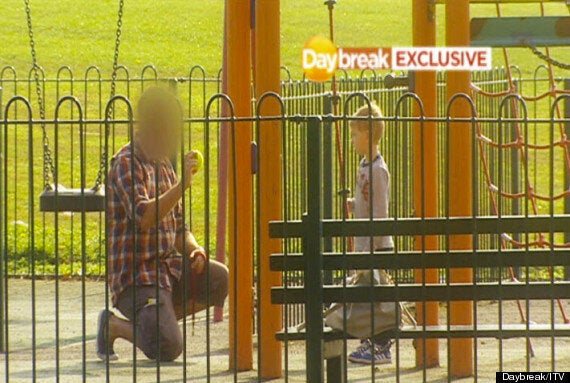 Seven out of the nine children involved left with the stranger
The experiment was carried out in park closed to the public with only CRB checked security staff and Daybreak crew present.
It added: "With the duty of care of the children and parents as the prime priority throughout this experiment, all participants were rigorously profiled and evaluated before, during and after the process.
"All children who were led away were immediately led back to their parent with the parent being suitably coached on how to react to their child if/when they walked off with the stranger."