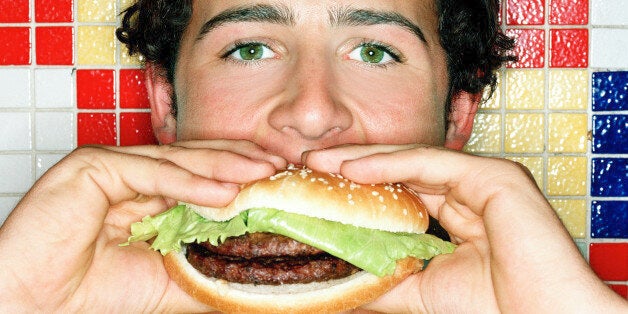 If high fat, salt and calorie content isn't enough to put you off fast food, then perhaps mouse droppings and filthy kitchens will.
That is the dirty reality of some fast food restaurants according to official reports, obtained by Tutorcare as part of a Freedom of Information Act request.
Mouse droppings were found on shelves and equipment in a London Domino's Pizza branch, and the same utensils were used to handle raw and cooked food in a Wimpy in Kent.
Not only that but a staff member was found sleeping on the food packaging in store at a Domino's in London.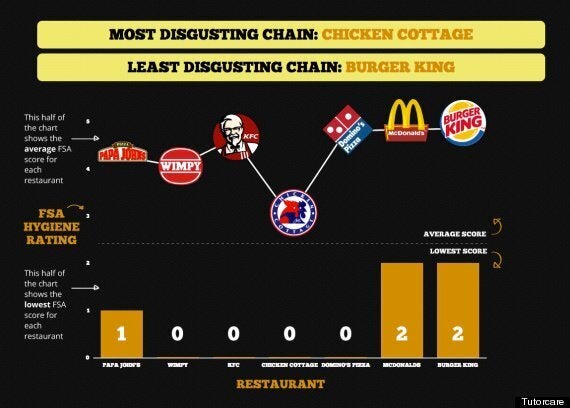 This chart, created by Tutorcare, shows how major fast food chains scored according to the Food Standards Agency hygiene rating.
The top half of the charts shows the average FSA score for each restaurant, while the bottom half shows the lowest FSA score an individual restaurant in the chain scored.
Chicken Cottage was crowned the UK's 'most disgusting' food chain after receiving the lowest average score.

Tutorcare highlighted some of the worst cases of unhygienic restaurants:
A significant amount of mouse droppings were found in a Domino's Pizza in London - on shelves, surfaces and under equipment. This puts you at risk of contracting Escherichia, hantavirus and many other harmful infections.
In Chicken Cottage - Aylesbury, it was discovered that there was a lack of dating on food in the chiller. Not knowing what temperature to store foods at to lead to the growth harmful bacteria such as salmonella.
In Papa John's - Maidenhead, it was noted that the general standard of cleanliness was poor throughout the premises. This could enhance the spreading of germs and bacteria's which could result in customers suffering from diarrhoea, stomach cramps, nausea and vomiting.
But dirty kitchens and mouse infestations aren't the only issues facing the UK's fast food. (Yes, it gets worse. )
It turns out some are also highly dangerous, with a reported 71 gang related crimes at Chicken Cottage in Ladbroke Grove alone.
If that's not enough to gross you out, here are some of the weirdest things you could find in your food.
From an amino acid found in human hair in bread to wax from sheep's wool in chewing gum, the selection below might be enough to turn your stomach. You've been warned.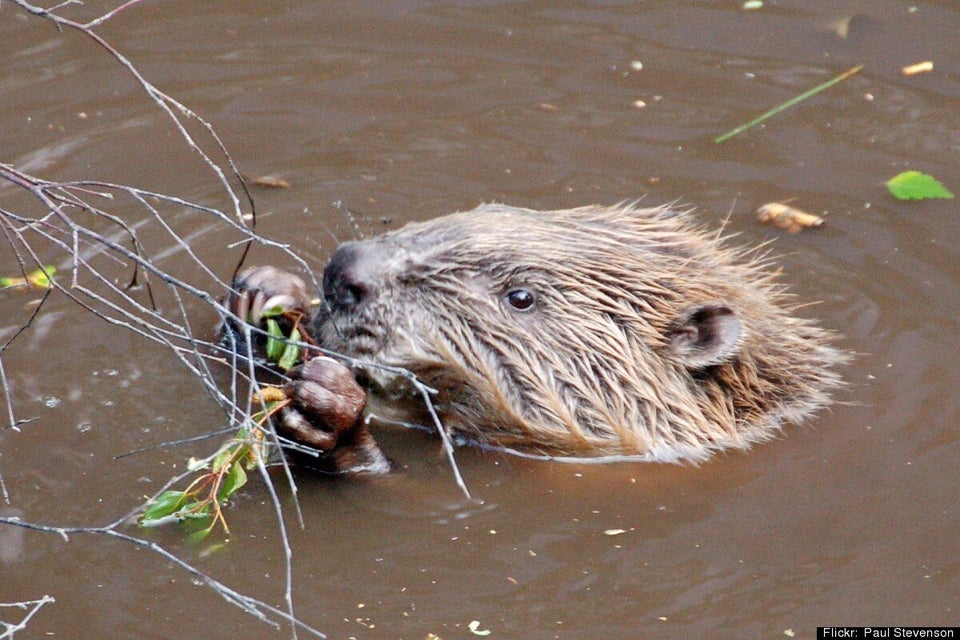 More Surprising Ingredients In Foods