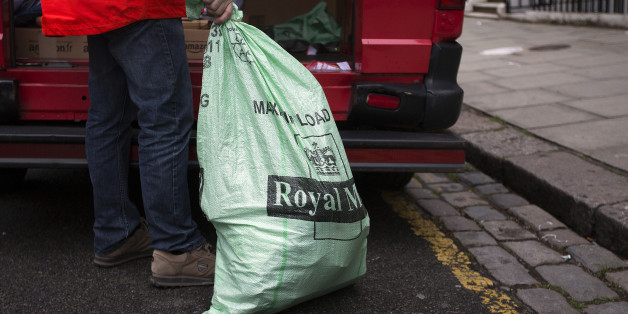 Getty
A petition protesting against the coalition's part-privatisation of the Royal Mail will be handed in at Downing Street today.
Over 120,000 of the 160,000 names were collected by Exeter postman Darren Rowbotham as part of a growing campaign against the sell-off. Union leaders, Labour MPs and campaigners will join a delegation urging ministers to reconsider the privatisation.
The move comes after the Communication Workers Union announced it would hold a strike ballot among 125,000 of its members over the part-privatisation.
The ballot due to end on October 3, would lead to a walkout starting from a week later if there is a yes vote, which could throw the postal service into jeopardy in the run-up to the Christmas.
A Department for Business spokesman said: "Action taken by the CWU will not alter the Government's decision to sell shares in Royal Mail in this financial year."
Critics are concerned that floating the Royal Mail on the stock market, at an estimated £3bn valuation, could cause "chaos". Others have described the move as "dangerous" and "daylight robbery".
Mnisters have splashed out thousands of pounds on advertising the upcoming Royal Mail share sale, arguing that the injection of private capital would ensure Royal Mail's financial good health.