SEE ALSO: The Strong Silent Type: Woman Marries Bridge
A 74-year-old retired bricklayer is preparing to tie the knot - with a goat.
Aparecido Castaldo will marry his pet goat of five years, Carmelita next month.
The widower, who is a father to eight children told Brazilian newspaper Paraiba: "When someone says it's wrong, I reply the goat does not speak, ask for money to go shopping and doesn't get pregnant."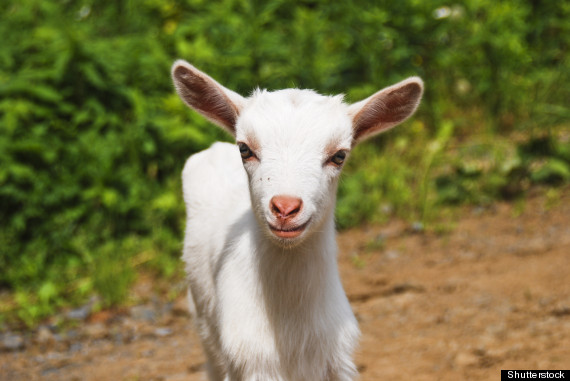 Aparecido Castaldo will marry his pet goat Carmelita next month (file picture)
The union will be celebrated on 13 October at midnight - in Ingreja do Diabo, or the "church of the devil", in Jundiai, Brazil.
The ceremony will be officiated by a bishop calling himself Tom Devil.
Devil told the channel the pair will not be consummating the marriage, adding: "This is not the first goat he has, because he likes animals. He just needs a companion. There will be no intercourse between the two."
Carmelita ate her first wedding dress, but another is being sourced for her in São Paulo, Bom Dia reports.
Though Castaldo will not be making love to his bride, here are some who simply couldn't resist.