The Sony Xperia Z1 is the latest flagship smartphone from the Japanese tech giant. It will be released later this autumn on a variety of high-end tariffs, and at £599 off-contract.
5-inch 1080P screen
Quad-core 2.2 GHz processor
Android 4.2.2
Water resistant
20.7-megapixel camera
16GB of internal storage (with microSD slot)
3,000 mAh battery
"The elegant, 5" Xperia Z1 is the latest addition to Sony's premium Z series of products and brings Sony's proven world-class technologies to the smartphone like never before - including the very best of Sony's camera expertise."


Ever since it took sole control of its smartphone division in 2012, Sony has pitched its Xperia phones as 'the best of Sony in one device'.
The idea is to combine the screens from its Bravia TVs, the optics from its vast range of cameras, the high-end computer design of its Vaio laptops and the entertainment content of its music, film and gaming divisions into one small package.
(Oh, and the waterproofing of its wetsuit business (which may or may not exist).)
It's a big task - and arguably it's still a pitch that resonates more with Sony executives than consumers. But with the previous generation flagship (the Xperia Z) it was difficult to argue that Sony wasn't getting close.
Now it's back with a new premium smartphone - the Xperia Z1. So is it any closer to fulfilling that promise than it was six months ago?
In one sense, clearly yes. The Z1 takes the same essential DNA of the Z - a high-end processor, hi-res screen, waterproof design and subtly altered Android OS - and augments it with iterative, but important hardware upgrades.
The Z1 is powered by a Qualcomm Snapdragon 800 - up from an S4 - with a 2.2 GHz CPU (again, upgraded from 1.5 GHz). The phone has what appears to be an identical five-inch, 1920x1080 pixels screen, but ups the battery life. The camera is also upgraded from a 13-megapixel in the Z1 to a 20.7 megapixels version, with a bigger 1/2.3 inch sensor.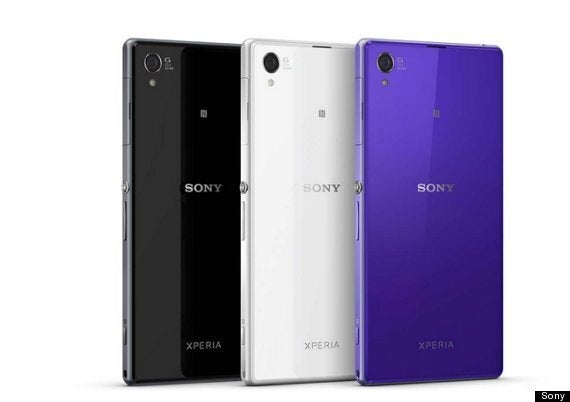 It's in hardware design that the Z1 really ups the stakes, however. The Xperia Z was a dark, bold slab of a phone, and the Z1 takes those cues and makes some vital upgrades. The plasticy flaps which kept the Z waterproof, but had a tendency to loosen, flop out and break, are replaced with metal slots that fit much more convincingly into the sides. The headphone jack is now open - and still waterproof - meaning you won't fiddle with it everytime you want to listen to something. The speakers are much bigger and more effective, and there are no annoying gaps for dust and fluff to get stuck inside, again unlike the Z1. The dedicated shutter button is useful, too. Yes, unless you have a dock you're still going to have to mess around with the charging slot every night before bed - but that's a minor annoyance.
In software terms, Sony is still managing to punch above its weight. The version of Android it's running - 4.2.2 - isn't the latest from Google, but it's close. And the additions Sony makes - allowing you to group apps into folders on the apps tray, and the genuinely good Stamina battery mode - are decent and well thought-out. If you're ready to embrace its Walkman and photos apps, you'll also find them useful and well-designed.
There are a couple of areas in which the Z1 doesn't quite live up to expectations, unfortunately. The screen, while technically a very impressive 441 pixels-per-inch panel, suffers from poor viewing angles, and despite the 'Triluminos' tech powering the visuals it's just not that impressive except when viewing it directly head-on. The phone also gets quite hot if you're playing an intense game, or otherwise taxing the processor.
Similarly, while the camera is technically impressive - it's fast to focus and shoot, handles most situations well in 'Superior Auto' mode and has some fun (if shallow) augmented reality features (new to the Z1) - the results aren't always as stunning as you'd hope when compared to Nokia's best cameras - and even the new iPhone - especially in low-light conditions. It's also worth noting that the camera defaults to 8-megapixels, rather than the full 20.7, so you'll have to mess with the settings to get the most out of it.
Out overall impression is that the Xperia Z1 is a very good high-end smartphone, with just a few remaining soft edges. It has a top-of-the-line processor, a good camera, interacts neatly with Sony's range of accessories and has a stark, attractive design that (personally) we find pretty baddass. It's a big upgrade over the Xperia Z, and points to a strong future for the Xperia line. But with all that in mind, the phone still doesn't quite do enough to pull away from the rest of the Android pack - and with better options for photography, music and screen quality around, you'll have to decide for yourself if the 'Best of Sony' is good enough.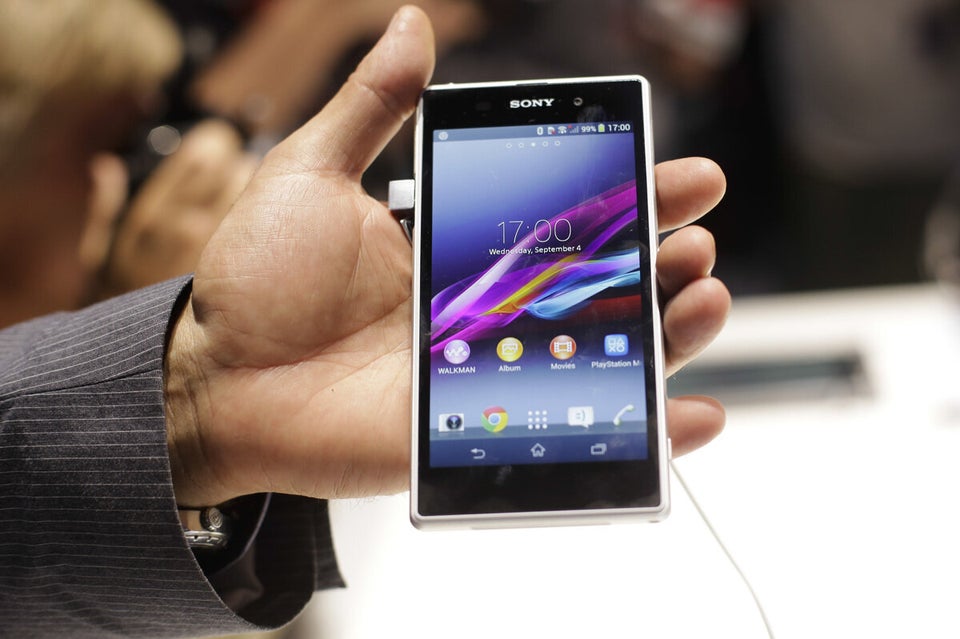 Sony Xperia Z1