SEE ALSO: Lego Accused Of Racism Amid Claims Jabba's Palace Resembles Istanbul's Hagia Sophia Mosque
Got some time to kill? Why not fill it by building your own Breaking Bad-style toy meth lab.
The Superlab Playset by collectable toy manufacturer Citizen Brick enables you to construct an industrial meth lab, just like the one set up by anti-heroes Walter White and Gustavo Fring.
Consisting of 500-brick pieces, the set - dubbed by some wags as 'Bricking Bad' - comes complete character figurines and toy drugs paraphernalia.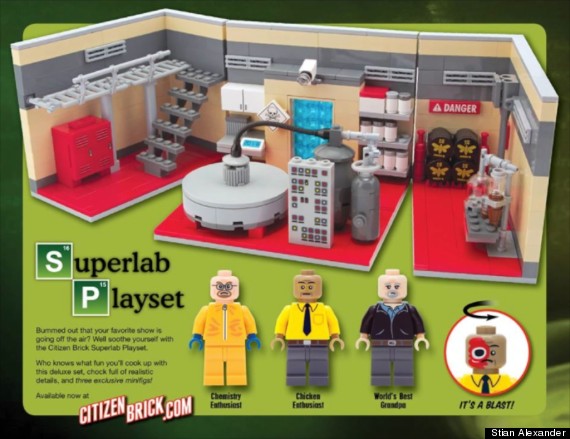 The Superlab Playset is by collectable toy manufacturer Citizen Brick and retails at $250 (£160)
Online literature reads: "Bummed out that your favourite show is going off the air? Well soothe yourself with the Citizen Brick Superlab Playset.
"Who knows what fun you'll cook up with this deluxe set, chock full of realistic details."
The site is at pains to point out the $250 (£160) set is a product of Citizen Brick and is not sponsored, authorised or endorsed by the LEGO Group.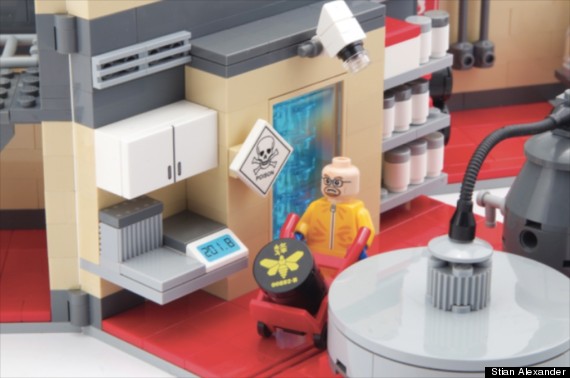 The 'Bricking Bad' toy is proving popular - it's currently sold out
While the set's popularity has seen it sell out, there are of course those up in arms about it (gasp) falling into the impressionable hands of young children.
Lego style toy lab for making crystal meth on sale for £160 called 'Bricking Bad'. Would you let your kid have one? http://t.co/5BYqyaJ4Di

— Know Drugs (@KnowDrugsNet) September 9, 2013
If anyone thinks the toy set #BrickingBad is for anyone other than adults, they're idiots, and anyone complaining should get a life.

— Tim (MajestikBreaks) (@majestikbreaks) September 9, 2013
Though one Twitter user reasonably asks "is a meth lab playset significantly more troubling than military lego-style playsets of which there are thousands?"
What do you think?
And really, is a meth lab playset significantly more troubling than military lego-style playsets of which there are thousands? #brickingbad

— zaboots (@zaboots) September 9, 2013