We're all familiar with portraits of Albert Einstein, Charles Darwin and Mark Twain, but with crumbling monochrome photos we can only guess at what they would have looked like in the flesh.
Mads Madsen, a Danish artist and full-time English and history student, has perfected the art of adding colour to old black and white portraits - bringing history vividly to life.
Self-taught Madsen began his remarkable trade by restoring and colourising the portraits of Civil War officers. The young artist had developed a strong interest in the Civil War, he said, and adding colour gave him a way to feel closer to the history.
Madsen soon moved on to colourising more recognisable historical figures. Winston Churchill, Elizabeth Taylor, Cary Grant and Ernest Hemingway have all gotten the colour treatment.
This shot of Charlie Chaplin, seen without his characteristic moustache and thick makeup, gives us a glimpse at the real performer, with the additional colour making Chaplin look like a young man from the 21st Century.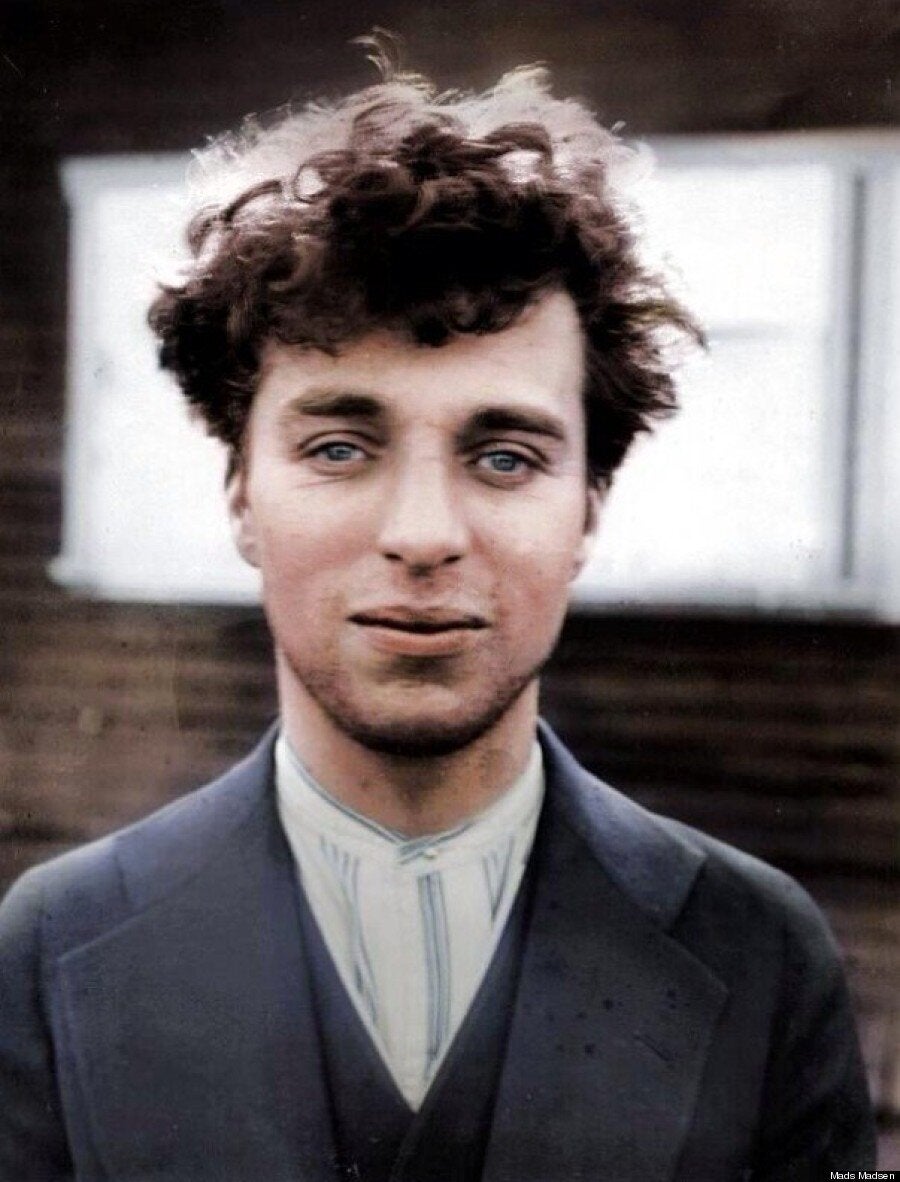 Charlie Chaplin pictured in 1916 just aged 27.
"I originally came upon colourisation in late 2011 when I was scouring the Internet for random photographs and I stumbled upon an old lady's hand coloured photographs, that she then re-scanned and sold as prints.
"I was blown away, it was just unbelievable.
"I finally decided 'Hell, I can do that!'. It was a long road of trial and error as I'm mostly self-taught, but I like to think I have a unique style."
Madsen's love of photography and colourisation led him to put his skill to work on dozens of striking pictures - flick through coloured photos from the past below: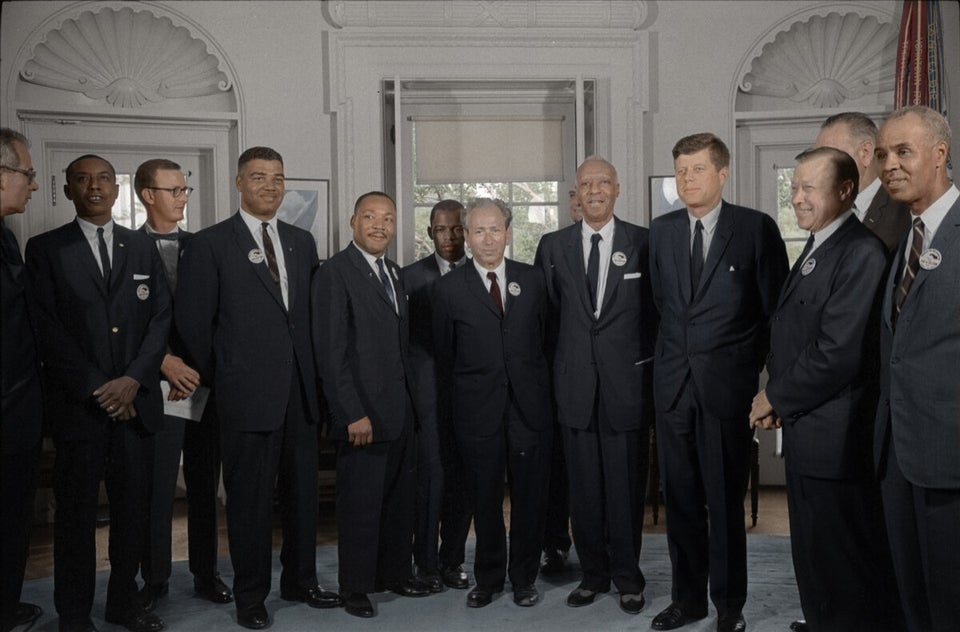 Artist Mads Madsen Brings Colour To Famous Black And White Photos