'Inception' star Cillian Murphy reveals he's a bit nervous about what the people of Birmingham will have to say about the Brummie accent he'll be unveiling for his lead role in BBC drama 'Peaky Blinders', which begins this Thursday evening.
"I won't say I 've nailed it," the Irish actor tells HuffPostUK modestly. "The writer is from Birmingham, and I used to pester him, leaving him messages on the phone in the accent, asking him to tell me how I was doing. And I used to spend time hanging out in Birmingham, just listening, for a few months. But I definitely won't say I've nailed it."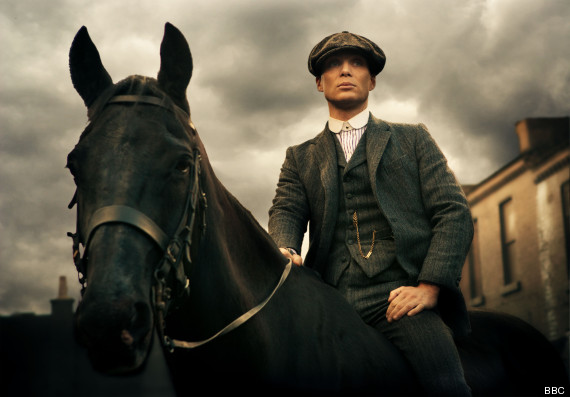 Cillian Murphy is the charismatic, troubled Tommy Shelby in 'Peaky Blinders'
Murphy, one of Christopher Nolan's favourites in films including 'Inception', and the Batman trilogy where he played The Scarecrow, takes the lead role of Tommy Shelby in Steve Knight's six-parter, tracing the fortunes of a Brummie family operating on the wrong side of the law, soon after the traumas of World War One.
Based on real-life incidents passed down to the author from his family, the story shows how then Minister of Munitions Winston Churchill was so concerned by the threat of communism and weapons passing into the wrong hands, he fires up what would become the Flying Squad to sort things out – on screen we have the tireless Irish policeman Chief Inspector Chester Campbell, played by Sam Neill. So what does Murphy think of THAT accent?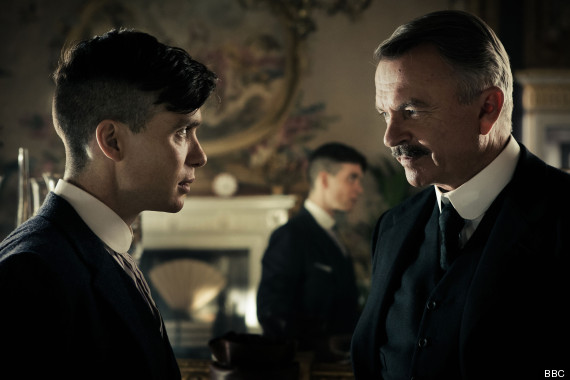 Cillian Murphy (left) with Sam Neill in 'Peaky Blinders'
"He nails it," says Murphy generously. "He's got that fierce, almost evangelical aspect to it. And Chester Campbell is such a bastard in the series, but Sam Neill has got such a loveable quality, you can't help but root for the character."
Tommy isn't particularly appealing either, on first glance, but Murphy is quick to explain him in context of the collective traumas arising from the horrors of the trenches…
"I think it's important to highlight the historical context of the show, highlight where Tommy is when we meet him," reflects Murphy.
"He's demobbed and deeply traumatised from what he's seen in WWI, and he's come back with huge disdain for authority and the establishment.
"He's godless and hugely ambitious, he's been to hell and back, and his drive is now for his family, and to improve, he's self-medicating, and boozing, he's got demons and he's emotionally crippled.
"But I think he wants to do the right thing, and to do the right thing, sometimes you have to be as bad as the people above you."
Murphy, like many other typically big screen actors being lured by the charms of high-quality television writing and the chance to develop characters in the long term, believes we're harking back to an era like the 1970s, when the anti-hero was celebrated.
"You think of the protagonist in all the major shows that are happening now, 'Breaking Bad', 'House of Cards', 'Sopranos', they're not the best representatives of society, but you want to spend time with them, you invest in them, you feel their struggles and their needs.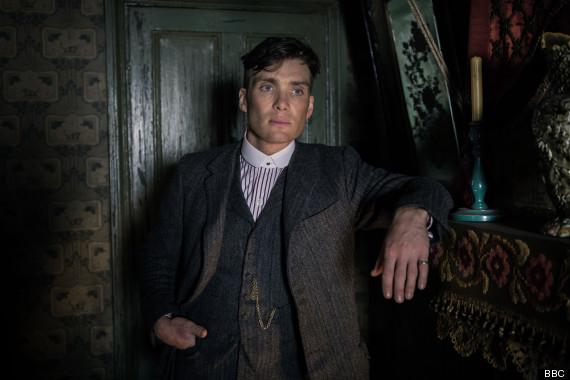 "You have to remember where Tommy's come from to understand him," says Cillian Murphy of his gangster character
"TV presupposes a level of intelligence in its audience, I had to watch the first episode of 'The Wire' a couple of times to get it, and that happens rarely now in mainstream cinema, because there is a terrible dumbing down, generally.
"Audiences are always smarter than what the studios and execs think," adds Murphy, who counts himself fortunate to sail in the ships captained by Christopher Nolan – "the exception that proves the rule, I think" – but doesn't think he has fully escaped…
"I'm freely resigned to the fact that no one has a flawless CV," he smiles. "Some things work and some things don't, but you try."
'Peaky Blinders' begins on Thursday at 9pm, BBC1. Pictures below...