'EastEnders' actress Samantha Womack has admitted she regrets posing for lads' mags at the start of her career because she felt 'objectified'.
The 40-year-old star - who has returned to Albert Square as Ronnie Mitchell - said she was 'too young and silly' to realise what she was doing.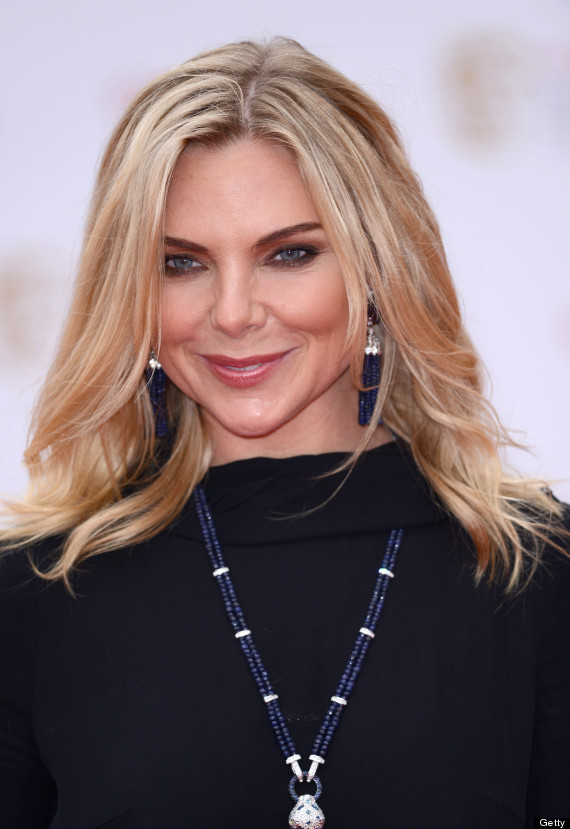 Samantha Womack
"The period with the whole ladette thing I felt I was being objectified," she told The Mirror.
"But that was my own fault for being young and too silly to have an idea of the kind of photos I was doing, and not understanding at 18 those photos would then be there for ever.
"I'm accepting of them but I wish I had understood at the time. I'm very pro-women and I love women being sexy but there were some photos I did which were quite degrading.
"There were a couple when the tone was wrong. It was explicit, and when you're young you don't understand the impact of those issues. You're not a woman yet."
And despite posing for the sexy photos, Samantha says she never saw herself as a sex symbol, believing she looked 'like an alien'
She says: "I used to think my face was a bit like an alien's — I used to say to Scott Maslen [who plays on-screen husband Jack Branning in EastEnders] it was pointy — a pointy chin, pointy cheeks, big head. Scott used to call me 'alien'.
"But now I'm much more comfortable in my skin," she added. "I'm less hard on myself. Like most young women I was so busy hating things about myself I wouldn't let up. Now I've grown to love my own face. What have I got to prove? It doesn't matter."
The actress recently announced she was making a six-month comeback to 'EastEnders', after quitting in 2011 when Ronnie was jailed for swapping her dead son with Kat and Alfie Moon's baby.
She revealed she was hoping for some lighter storylines when her character Ronnie Mitchell returned to Albert Square.
LIKE US ON FACEBOOK | FOLLOW US ON TWITTER