We would not want to be Gabby Agbonlahor right now - the footballer has risked upsetting One Direction fans after taking out Louis Tomlinson with a nasty tackle during a charity match.
Shocked fans watched on as the Aston Villa floored the boybander, leaving him rolling around in pain.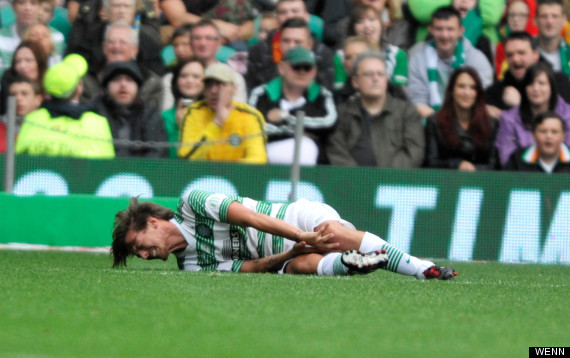 Louis Tomlinson writhes about in pain after being tackled
Poor Louis then hobbled off to the sidelines to be sick, before he was benched.
However, he did later return to the pitch to finish the game, much to the delight on 1D fans in the crowd.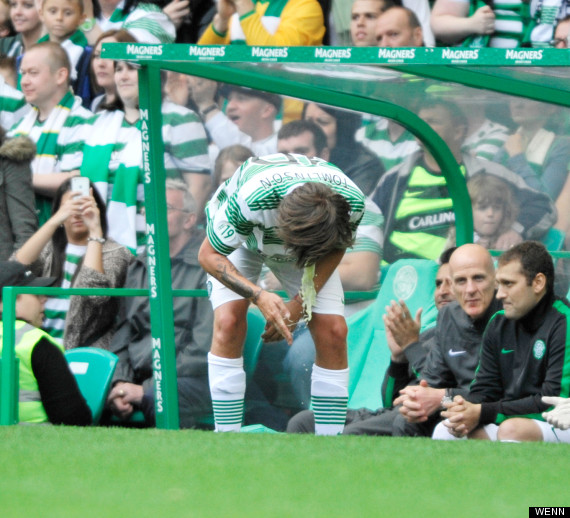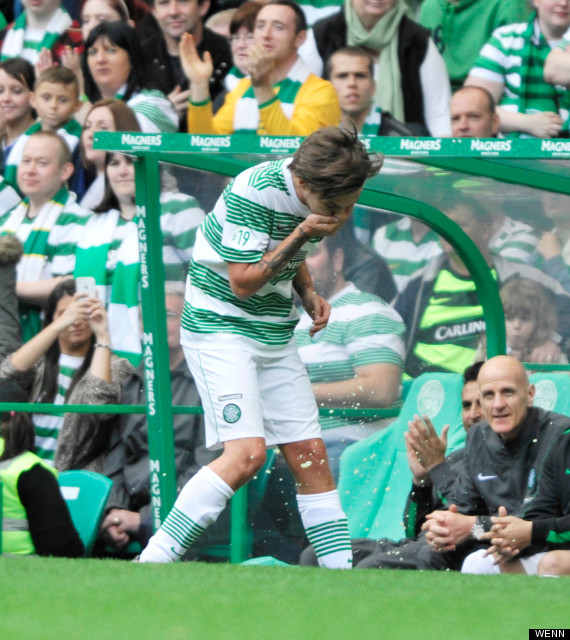 Spewy Louis: Singer vomits after being tackled
Louis was playing in a testimonial match at Celtic Park in Glasgow for former Bulgarian footballer Stiliyan Petrov, who was forced to retire from the game after battling leukaemia.
Gabby later apologised for the tackle, adding it was 'just one of those things'.
He said: "It was just one of those things. I'll apologise to Louis when we meet up with everybody else after the game.
"I know he enjoyed playing in the game and it's fantastic that he took time out to be here, and the same with everybody who played.
"It was a fabulous day for Stiliyan Petrov and for Celtic and their respective charities. It's great to see all the people who came here to play in the game and all the fans who turned up to support such a worthy cause. I know Stiliyan is really grateful and appreciative and that's what today's all about."
The One Direction singer recently signed to play professionally for Doncaster Rovers, and announced on Twitter over the weekend that he will play his first match on 18 September.
LIKE US ON FACEBOOK | FOLLOW US ON TWITTER