In 2012 Rudimental had everyone dancing to their infectious breakout song 'Feel The Love', featuring John Newman, in the modest Replay tent at Bestival on the Isle of Wight.
One year on, they are back at Robin Hill Country Park for the 10th anniversary of Rob da Bank's music festival, but this time they are on the main stage, alongside the likes of Chic and Sir Elton John, and have a number one album under their belt.
The Huffington Post UK caught up with three members of the electronic music quartet from East London - Piers Agget, Kesi Dryden and Amir Amor - backstage to find out what else has changed in a year of hits and mainstream recognition.
Plus, they explain why they're happy they're not the "hottest boyband"… Kesi Dryden, Amir Amor, Piers Agget and DJ Locksmith of Rudimental
It's been a big year for you, what's different since last time you were tearing up Bestival?
Piers: "We've been touring all over the world. We've been to Australia a number of times, travelling around America and taking the live show on the road and spreading the Rudimental sound."
Amir: "We got to get out of England pretty much once every couple of years before and now we've been to so many different places. In terms of how we live it's just the same we've just got different environments. I still live with my dad."
Piers: "I still live with my mum."
Kesi: "I still catch the bus to the studio."
Amir: "We bring our back yard everywhere we go."
What are you going to do with all your millions if this does take off internationally?
Piers: "We're definitely not millionaires yet, we've just been putting money back into our business. Touring America when you've got no album sales means you've got to spend money."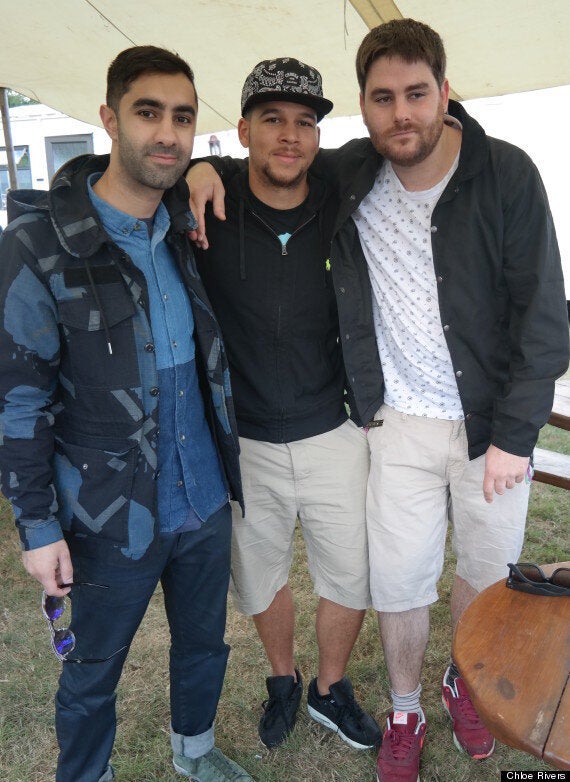 Amir, Kesi and Piers backstage at Bestival
Amir: "There's nine of us in the band and we have to get everyone fed. I think it's important to stay humble, that's why called our album 'Home'."
Piers: "I think it's going to be a while before we start to earn money but we're just really about spreading the music and having a second, third, fourth album and the money will come whenever it comes. The first thing I want to do is pay my mortgage off for my mum and dad and make them stop working."
Amir: "We're definitely not rich yet."
Do you get recognised in the street now?
Amir: "I went into the festival earlier to try and find a programme and I asked some kids if they had one and they said 'no but we know Rudimental is on at 7', that happened to me twice. No one actually recognises us, we're not in the videos, we like to stay behind the music and let that speak for itself."
Kesi: "We can go out and enjoy the festival the same way as everyone else does, we are going to get into the crowd and watch Snoop Dogg."
Amir: "We were with Ed Sheeran the other day and as soon as he stepped out on the balcony there were people screaming and people snapping outside the studio. I can't imagine living a life like that, it's quite hard, so it's good for us because we're not the hottest boyband. It's actually nice to stay behind the scenes and just focus on the music."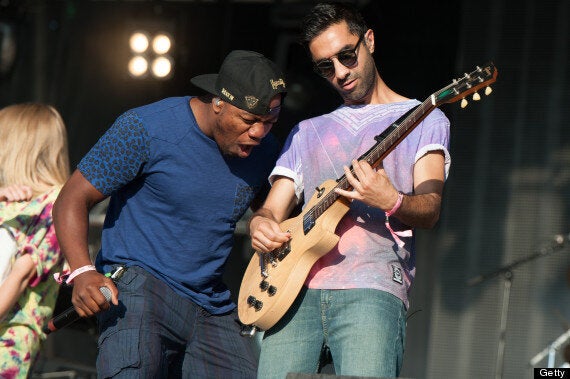 DJ Locksmith and Amir Amor on stage at Global Gathering
What is it about your music that you think people love?
Piers: "I think the infectious Rudimental sound that we honed in on after 'Feel The Love' and when we were making the album is a good mix of soul and electronic music. Everyone is into electronic music at the moment but everyone will also always love soul music and we're inspired by people like Marvin Gaye and Otis Redding as much as ShyFx and old school garage. I think people are ready for a new sound because music has been going in cycles and it's the right time for us and this infectious positivity that we bring."
Amir: "Positivity is such a big part of it, it comes from a genuine place, it comes from emotion and our hearts really. It's heartfelt music and it's danceable as well."
Kesi: "I think the emotion comes from the way we make it in a traditional sense - we all play instruments and most of our ideas come from jamming. The songs gradually come together by themselves and think that's where the feeling and emotion comes from. The electronic sound comes at a later stage."
Amir: "There hasn't really been any dance music played with live instruments for a long time, since Basement Jaxx. Massive Attack were also big inspirations as well."
Who would you most like to collaborate with that's on the Bestival line-up?
Piers: "Snoop Dogg would be great. Or Questlove."
Amir: "Yeah Questlove is a muso one, but Snoop would be sick."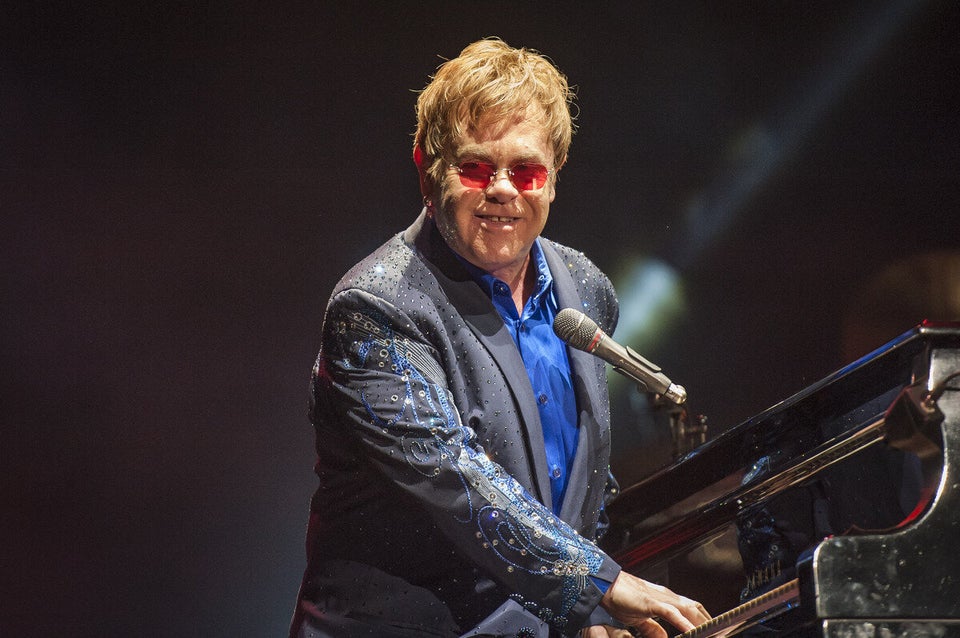 Bestival
Related