Jason Mortensen woke up from his hernia operation to find his wife at his side and falls in love with her all over again.
But this time he was so dosed-up on morphine he didn't actually recognise her and immediately started to chat her up.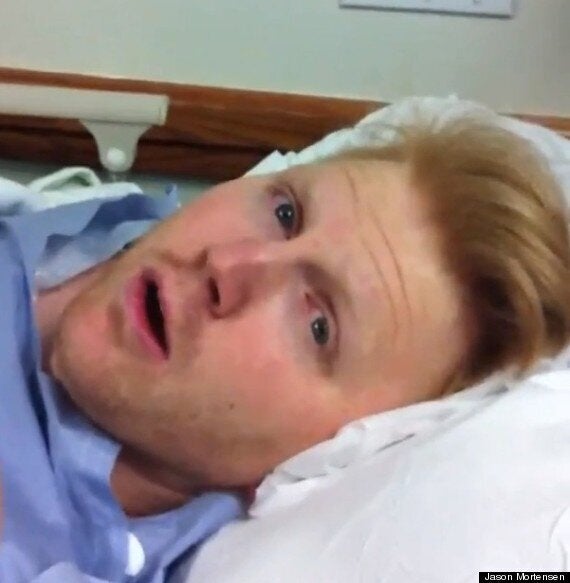 Jason woke up from his operation unable to recognise his wife and started chatting her up.
After waking from his operation, Mortensen saw his wife filming and asked 'Did the doctor send you? Man you are eye candy! Woah. You're the prettiest woman I've ever seen'.
He then went on 'Are you a model? Who are you? What's your name?' she replied 'I'm your wife.'
Jason then replied 'Man I hit the jackpot!'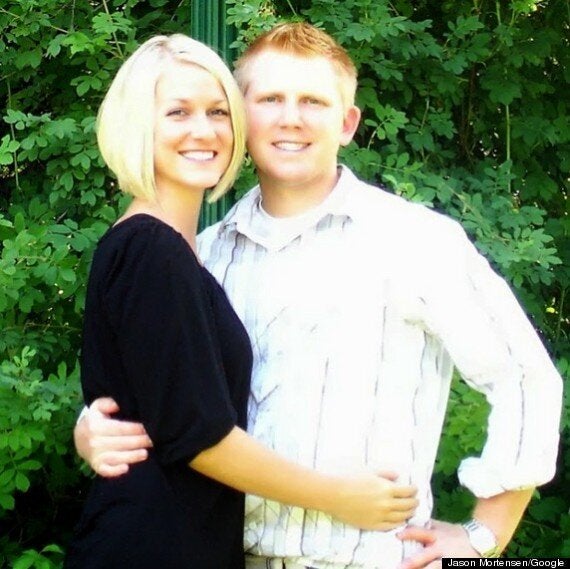 Jason Mortensen pictured with his wife of six years Candice.
In response to the video Jason has taken to Youtube and posted the following.
'I had a hernia repair to fix residual tears from a previous surgery. I wish I could remember this but I was definitely out of it.'
'This was my fifth surgery within our six years of marriage and she's been by my side through all of it. In a previous surgery I suffered a severe complication and we didn't know if I'd ever function the same again. She is the love of my life.'
The heart-warming video has since gone viral and has now been viewed over 400,000 times, oh and they've been married six years.
Related