Mad dad Des Styles took to Twitter to reject claims made by the 'Xtra Factor' host that Harry's family didn't mind her age-gap relationship with the One Direction singer.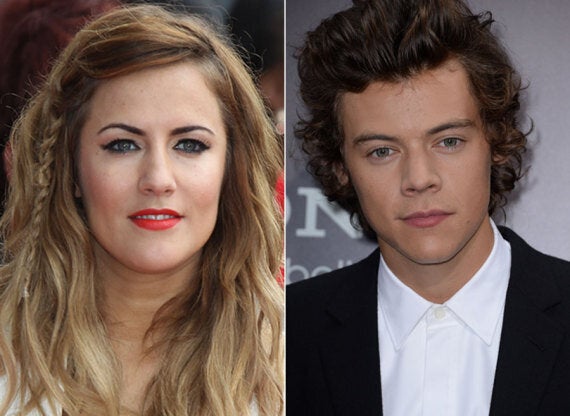 Caroline Flack and Harry Styles (Pic: PA)
"His 'family' and 'parents' supposedly 'weren't bothered' about his thing with Caroline Flack so says she. Nobody asked me? Rubbish! X," Des angrily tweeted.
Caroline began dating Harry when he was just 17, and she was 31, before they split in January 2012.
Caroline's 'Xtra Factor' co-host Matt Richardson recently told The Sun many of the show's teenage male contestants try their luck with her because of her reputation for dating younger men.
He said: "Lots of young teenage male contestants crack on to her during our interviews.
"They all think they are in with a chance. That is what's ridiculous. They really try it on."
Popular in the Community