"The great thing about this time is that we're very blessed to be busy," she says. "You wait your whole career as an actor to be too busy to get married, so it's a really good problem to have. And we're doing very different films from each other, so we get to have fun watching them, and sometimes overlapping."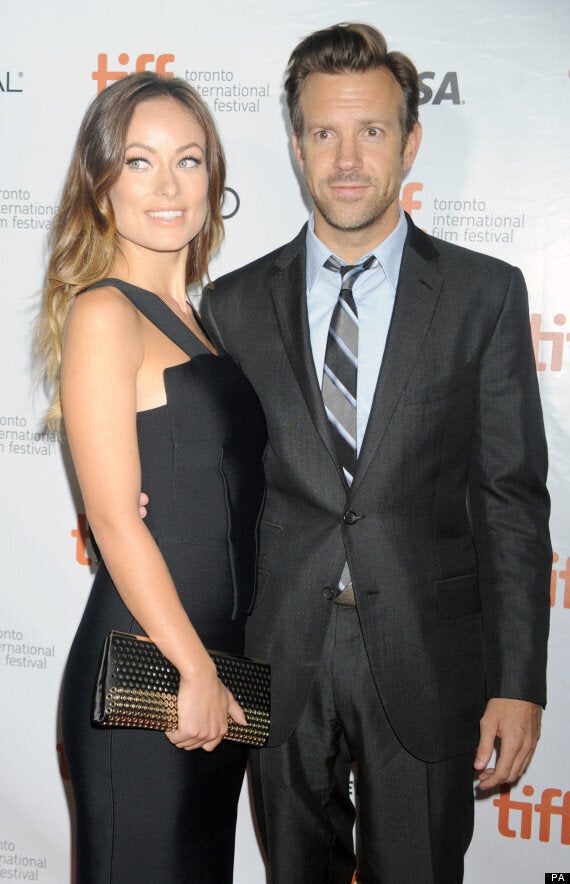 Olivia Wilde with fiance Jason Sudeikis at the Toronto International Film Festival
In addition, she reveals she'd love to collaborate on a film with the 'Horrible Bosses' star.
"I wanted to work with him before we were together," she says now. "He's a really sharp and brilliant writer as well, so we're trying to figure out what the best thing to do together is."
Wilde, who made her name in medical TV drama 'House' before a string of big screen projects including 'TRON: Legacy', acknowledges the spotlight on the pair of them as a Hollywood couple, but remains determined to remain 'normal'.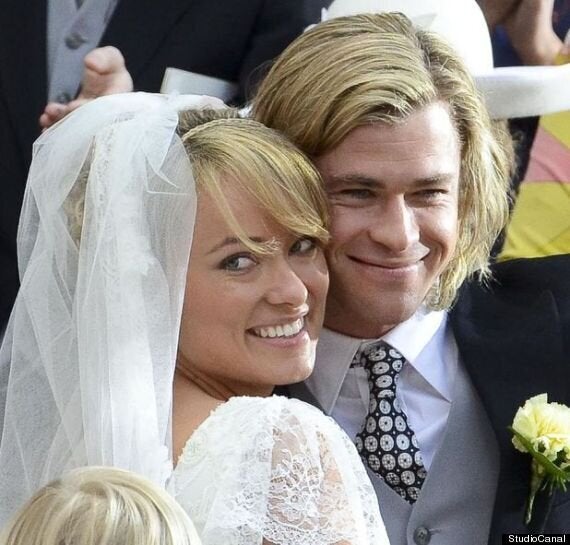 Olivia Wilde with Chris Hemsworth as Suzy and James Hunt in 'Rush'
"There are people who become very paranoid and they lose their freedom, and that makes me sad, I don't think it's worth it," she reflects.
"It is a weird society we live in, but I'm not willing to change the way I behave because of it, and it's fleeting."
Wilde plays Suzy Hunt, the model wife of motor racing ace James during the 1970s, in the film 'Rush' out this week, Ron Howard's blockbuster telling the story of Hunt's great rivalry with Austrian Niki Lauda, and the actress reflects on the change in attitudes to celebrity between now and then.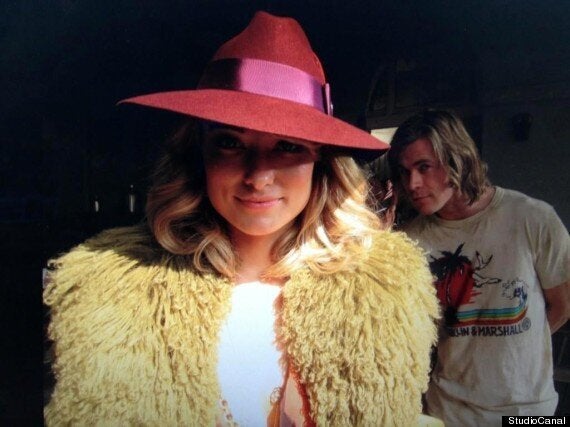 "We only saw them being glamorous and beautiful..." says Olivia, of Suzy and James Hunt
"It's an odd time to be an actor because of the internet," she explains. "It's very different from 1976 when the film was set. James and Suzy might not have seemed so glamorous if we had seen them taking out the trash every morning, but because we only saw them being glamorous and beautiful, it created a different picture."
'Rush' is in UK cinemas this week. Watch the trailer below...