Arsène Wenger has revealed there are no talks planned over a new Arsenal contract and he could leave the club if he presides over a ninth trophyless season in a row.
Wenger, who has won three Premier League titles and four FA Cups in his 17 years with the Gunners, came under intense pressure following the opening day defeat at home to Aston Villa.
Successive league wins at Fulham and against Tottenham, Champions League group stage qualification and the £42.5 million capture of Mesut Özil have lifted the gloom, but the Frenchman, whose contract expires in 2014, hinted he could walk away in June next year.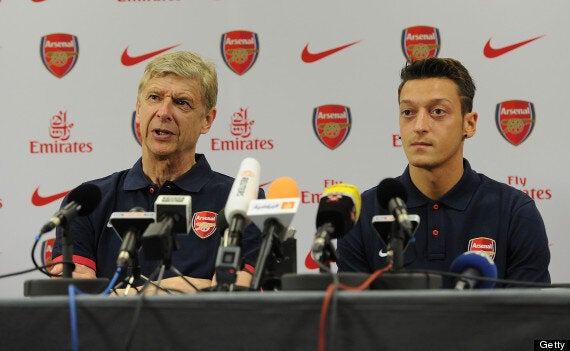 Wenger hinted this could be his last season with the Gunners
"There are no new talks planned," Wenger responded when asked about a new deal. "At the end I will decide how well I've done for this club. You judge a manager on how well he does with the team.
"We are not in hurry. We are in September my contract expires in June. There's a long way to go."
The 2005 FA Cup triumph over Manchester United remains the Gunners' last major trophy. They have since lost a Champions League final and two League Cup finals, while their highest finish in the Premier League is third.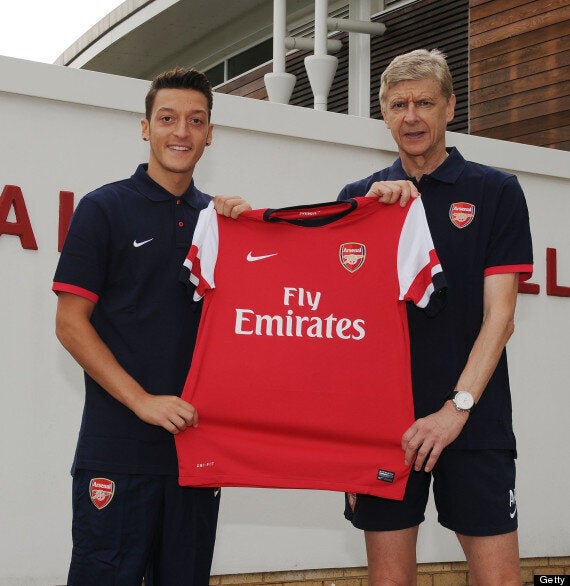 Mesut Özil was unveiled by the Gunners on Thursday
Speaking at Özil's unveiling, Wenger admitted he tried to sign the 24-year-old German three years ago, and talks in 2010 aided negotiations earlier this month.
"We speak in German. When Mesut went to Real Madrid we were already in touch back then, I wanted to get him to Arsenal," Wenger conceded.
"I didn't get him but that was the start of the relationship. the second time it worked - and I think the first contact really helped."
Related