William is royal patron of the UK-based African wildlife conservation charity Tusk Trust which staged tonight's awards ceremony at the Royal Society in central London. When the royal couple arrived at the black-tie ceremony and dinner, Kate dazzled in a silver sequin-covered sleeveless Jenny Packham dress which sparkled as the flashguns of dozens of photographers went off.
Article continues after the gallery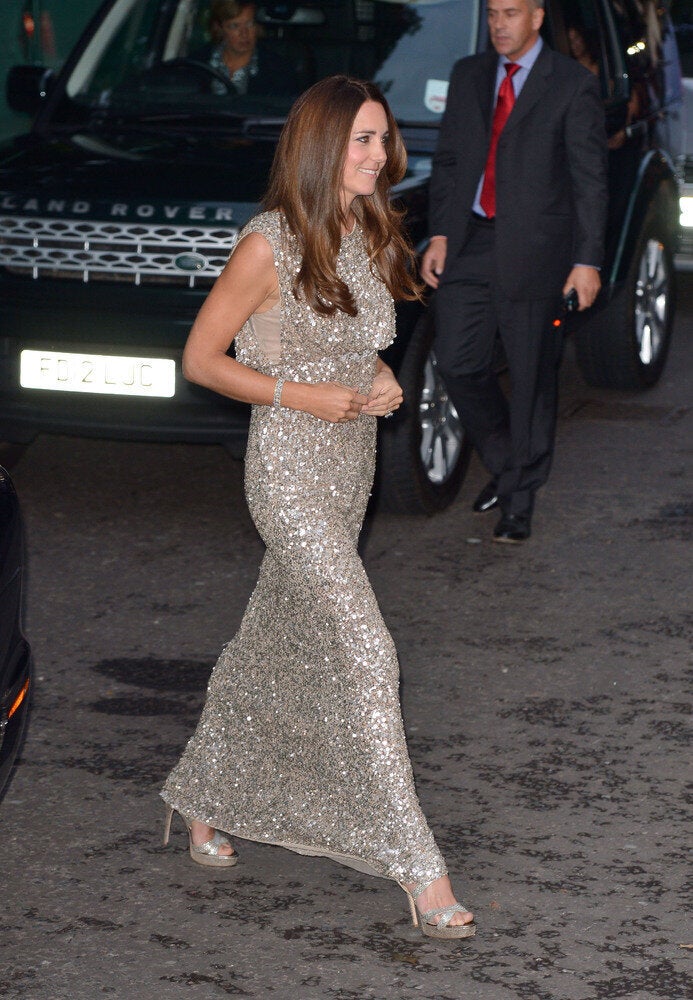 Tusk Conservation Awards
The Duchess gave birth to son Prince George just over seven weeks ago but showed no sign of her former baby bump. This year will be a "transitional" one for William and he will be expanding his core charitable interests as he carries out his normal royal duties, which are not expected to increase.
In a sign of the direction his public life may take it was also announced earlier that he has become president of a new umbrella organisation he has formed called United For Wildlife. Made up of William's Royal Foundation and seven leading conservation groups, it aims to tackle major problems in the natural world, starting with the illegal wildlife trade.
Earlier on Thursday, the Duke recorded a video message with footballer David Beckham and retired Chinese professional basketball star Yao Mingin for the organisation WildAid, aimed at reducing the demand for illegal rhino horn and ivory. William and Kate greeted a group of conservationists and leading figures in the Royal Society's lobby this evening.
William chatted to Gabon President Ali Bongo Ondimba, who is an influential figure in the world of African conservation.
But the African leader's first question was about baby George. The Duke told him: "We've left him at home for the first time."
Then William praised the president, saying: "Thank you for all you've been doing."
Kate also chatted to the politician, who asked her who her son looked like. She replied: "Like most babies, he's got a mix of both of us."