William Hague is to follow this week's Geneva negotiations on Syria with a fresh round of talks in Paris on Monday.
According to the Foreign Office, the meeting, which will be attended by Secretary of State John Kerry and French Foreign Minister Laurent Fabius, will look in detail at the Russian plan to leverage control of Syria's chemical arsenal into the hands of the international community.
On Monday, the UN is due to publish its report on the use of chemical weapons in Damascus on the 21 August, allegedly by the Assad regime. Earlier on Friday, the UN secretary-general Ban Ki-moon said that said he believed the report would be "an overwhelming report that chemical weapons were used," adding: "I'm sure that there will be surely the process of accountability when everything is over." Kerry is to meet with Hague on Monday in Paris
Sellstrom's report is unlikely to apportion blame for the attack, only confirm that chemical weapons were deployed. However, it is hoped that the details arising from the publication could give an indication as to whether it was the regime or, as Assad maintain, the rebels who used what has been reported to be Sarin gas.
Speaking on Friday, Kerry said negotiations so far had been "constructive" and said further meetings would take place at the United Nations in New York towards the end of the month.
"I will say on behalf of the United States that President Obama is deeply committed to a negotiated solution with respect to Syria, and we know that Russia is likewise. We are working hard to find the common ground to be able to make that happen."
Kerry added: "We are committed to try to work together, beginning with this initiative on the chemical weapons, in hopes that those efforts could pay off and bring peace and stability to a war-torn part of the world."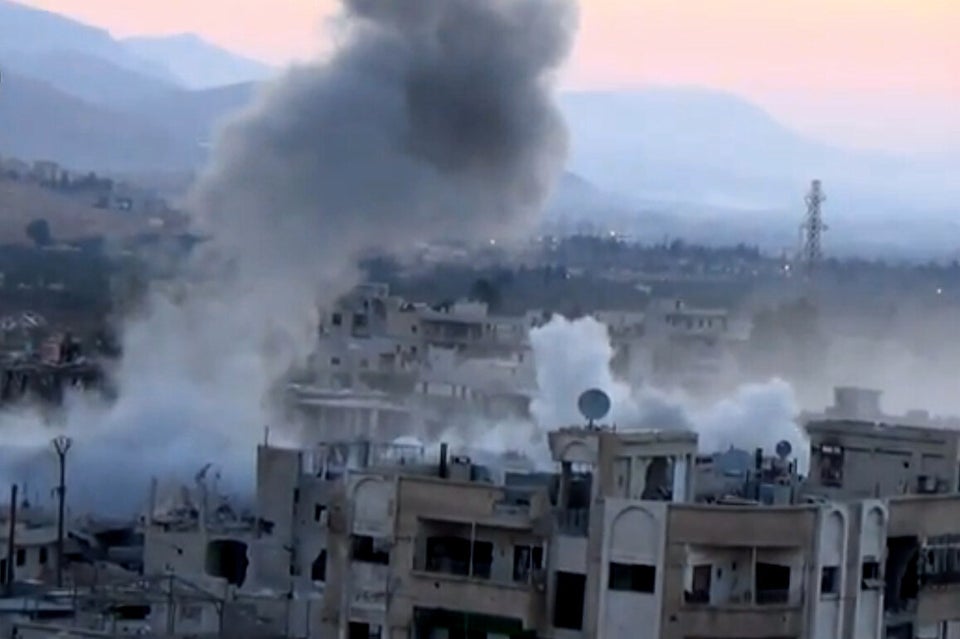 Syria War In September
Popular in the Community