A £27.5 million deadline day capture from Everton, Fellaini is the first central midfielder to join the champions since Owen Hargreaves in 2007.
The Belgian was also his manager's most expensive acquisition at Everton and Moyes lauded the midfielder's versatility.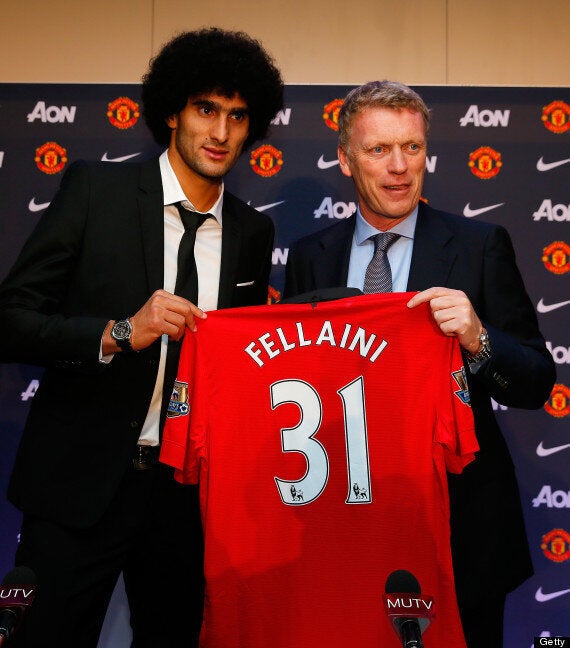 Moyes brought Fellaini to England five years ago
"Fellaini can do several different jobs, score goals and is effective in different areas," the Scot said at a press conference on Friday. "I hope he can continue to improve.
"We've got a busy schedule and I wanted to play a different way in different games. Marouane Fellaini helps me to do that.
"Fellaini's presence is very noticeable for many reasons, including his size. But you can't overlook his technical ability."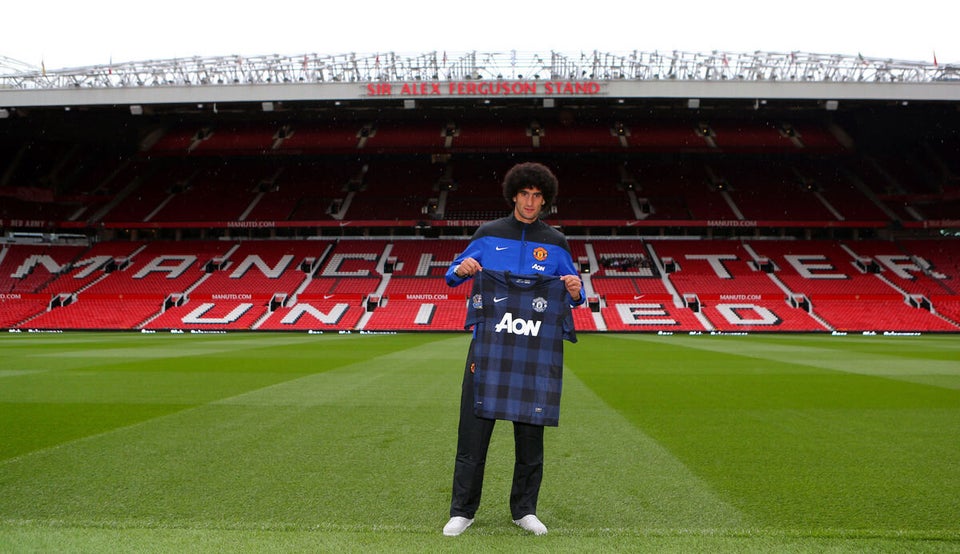 Fellaini unveiled
Fellaini worked under Moyes for five seasons at Everton but invariably played as a target man, even though his manager admitted he would thrive as a midfielder in the long-term.
A regular thorn in United's side as a blue, the 25-year-old is relieved his transfer finally went through.
"Sometimes I thought there was no chance [of the transfer happening] but in the end I was so happy to join United," Fellaini said. Fellaini scored three goals against United for Everton
"I can play defensive or attacking - whatever helps the team. The most important thing is to win the game."
Fellaini should make his United debut in their home fixture against Crystal Palace on Saturday.
The likelihood is he will be a regular partner for Michael Carrick, United's most consistent performer the last two campaigns, due to the paucity of midfield options.
United failed with bids for Cesc Fàbregas, Ander Herrera, Daniele de Rossi and Sami Khedira during a disastrous transfer window in which both Moyes and, in particular, executive vice chairman Ed Woodward were subjected to criticism.