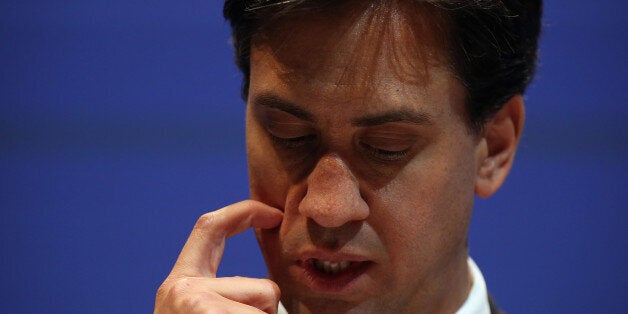 Labour has reined in a Scottish politician who has repeatedly suggested that the party will shortly announce plans to abolish the so-called bedroom tax.
Scottish welfare spokeswoman Jackie Baillie, a member of the Scottish Parliament, has insisted Labour will announce plans to abolish the under-occupancy charge "relatively soon".
Speaking on BBC Radio Scotland's Good Morning Scotland programme, Ms Baillie was asked: "Would a Westminster Labour government abolish the bedroom tax?"
Ms Baillie replied: "Yes we will abolish it. My understanding is that you can expect an announcement relatively soon."
But a UK Labour spokeswoman said Ms Baillie's comments are at odds with current UK party policy.
"It goes against what we are saying - we haven't made that pledge to date," she said.
Now, SNP MSP Linda Fabiani, a member of Holyrood's welfare reform committee, said Labour is "mired in confusion when it comes to the bedroom tax."
"It's like the dance of the seven veils. There appears to be different policies and views from Labour spokespeople in different parts of the UK. Miliband needs to get a grip on this," she said.
"We don't know if this is this wishful thinking from Jackie Baillie or not. It's hard to campaign against a policy if you don't actually know what your stance is to that policy.
"In complete contrast, the SNP's position has been unequivocal - the bedroom tax would be scrapped in an independent Scotland if we were elected to office."
Welfare policy is reserved to Westminster, meaning the devolved Scottish Government cannot unilaterally scrap the charge, although Holyrood's SNP administration has introduced measures to "mitigate" its impact.
Scottish Labour has launched a campaign against the charge pledging a ban on evictions in Labour controlled Scottish councils, and calling for a Scotland-wide ban backed by £50 million of Scottish Government cash to cover rent arrears.
Launching the campaign earlier this month, Ms Baillie rejected suggestions that UK Labour leader Ed Miliband has refused to commit to scrapping the charge.
"I don't think he's refused to commit. I think you'll find that that it is under active consideration," she said.
"Indeed, there was newspaper speculation not that long ago on when the announcement would be made, rather than whether the announcement would be made."
Two days later Scottish deputy leader Anas Sarwar said: "We have been clear: if we were in power tomorrow, we would abolish the bedroom tax."
UK Labour has consistently denied that a policy announcement is imminent, stating that it "will have to take a view of the fiscal position nearer the time" of the next general election in 2015.
Commenting on Ms Baillie's latest remarks, a UK Labour spokeswoman said: "It goes against what we are saying - we haven't made that pledge to date."
She added: "Labour has consistently said that the bedroom tax is as cruel as it is incompetent, and there is a real danger it is so badly thought through it could actually end up costing more than it saves. David Cameron should drop this policy and he should drop it now."