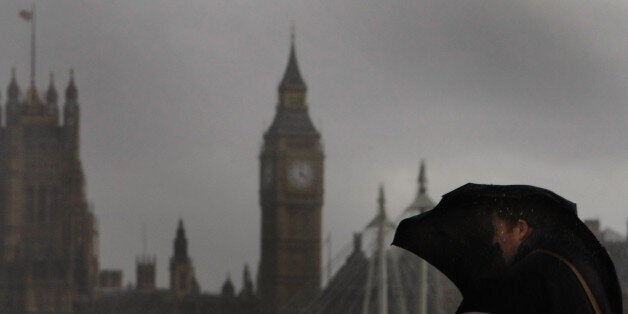 Pack away your barbecues and get out your wooly jumpers, winter is coming.
Strong winds are expected to batter parts of Britain this weekend as the first storm of autumn rolls in.
Gusts close to 70mph will hit areas of Scotland and Northern Ireland, while most of England and Wales will face blustery conditions, forecasters have said.
Heavy rain is also predicted for parts of the country, with no sign of a return to the warm temperatures at the start of September.
Billy Payne, a meteorologist with MeteoGroup, the weather division of the Press Association, said: "The weather will get lively through the night and into tomorrow.
Strong winds will hit northern and western parts of Scotland, Northern Ireland and north west areas of England and Wales.
"Gales will exceed 60mph in northern parts of Scotland, before the wind and rain move in a south-east direction, bringing winds of between 40 and 50mph across England and Wales.
"High rainfall is expected as well, particularly in Scotland, where we could see 30 to 40mm."
Temperatures will remain in the mid-teens for most of the country over the weekend - a few degrees below average for the time of year - while conditions will remain unsettled into next week, forecasters have said.
The Met Office said it had issued severe weather warnings for the gales in Scotland and Northern Ireland tomorrow and the public should be aware of the potential for some minor disruption to travel.
Chief forecaster Paul Gundersen said: ''A spell of gale force westerly winds is expected later Sunday, peaking on Monday across much of Scotland, the north of Northern Ireland and coasts of north west England and north Wales. Gusts of 50 - 60mph are likely, with the potential for 70mph across exposed coasts and hills of Scotland.
''The public should be aware of the potential for some minor disruption to travel and keep up to date with the latest weather forecast information.''
Heavy showers in the South East last night saw 27mm of rain fall in Northolt, north-west London, and 26mm at Heathrow, while East Anglia and the Midlands were hit by 10 to 15mm of rain.