David Beckham is proud that his children, despite being amongst the most famous and privileged youngsters on the planet, all have good manners, even little Harper.
He tells HuffPostUK: "Even my two-year-old daughter says 'please and thankyou'. From living in America, she says 'You're welcome.'"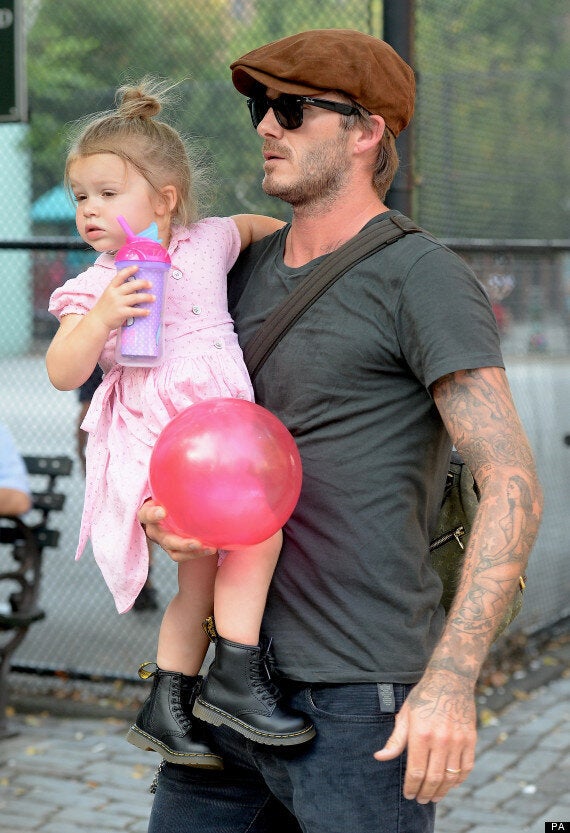 David Beckham is pleased his toddler Harper is a polite little lady
Becks was speaking at the launch of the London flagship store of biking wear Belstaff, for which the retired footballer has just been named the face of their global advertising campaign.
David and his wife Victoria may have a reported £125million fortune between them, but the now retired footballer is clear on the clearest thing he wants to pass on to their four children.
"We try to lead by example, by showing them it's important to work hard. That's one of the key things me and my wife have always done, (both) before we had children, and now we have four children.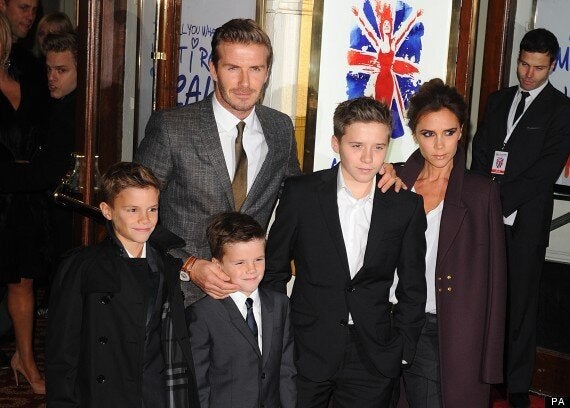 David and Victoria Beckham with their three sons Brooklyn, Romeo and Cruz
"I've done that throughout my footballing career and I'll continue to do it outside.
"We juggle everything around the family because our main priority is the children, simple as that, and it always will be, but being hardworking is the best thing you can show children."