The model is rumoured to want an inking of her favourite foods on her famous bod.
She asked her Twitter followers:
However, while on a visit to celebrity tattoo artist Bang Bang McCurdy on Wednesday night in New York, Delevingne opted for something a little more traditional by getting her mum's name, Pandora, scrawled onto her arm.
Meanwhilem, Cara's 'wifey' Rita Ora has also got herself some new body art after having a pin-up style woman tattooed onto her side.
Rita, who is currently dating DJ Calvin Harris, posted a topless photo showing her new tattoo on Instagram with the caption: "Say hello to my new little friend Rosetta...thank you @bangbangnyc she's beautiful."
The best friends then posed together with their favourite tattoo artist, with Cara wearing a giant burger costume... as you do.
On Sunday, model of the moment Cara made her 2013 London Fashion Week debut on the catwalk for Mulberry.
And while the 20-year-old star looked elegant modelling a textured white dress, her latest tattoo was clearly visible on her left arm at the show in central London. Cara on the catwalk for Mulberry
She already has a lion tattooed on her finger, 'Made In England' written on the sole of her foot, and her initials 'CJD' on her wrist.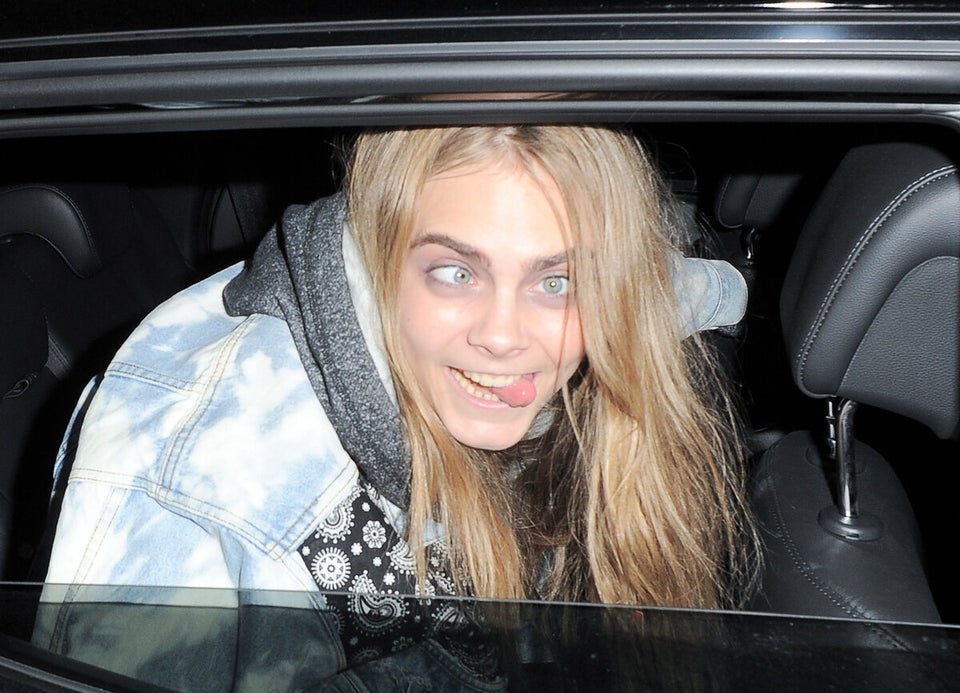 The Many Faces Of Cara Delevingne