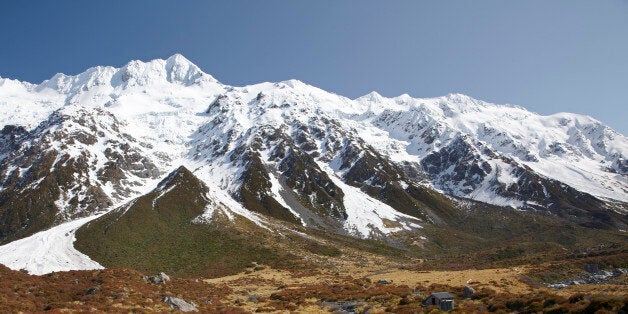 A British climber has fallen 2,000 feet to his death in New Zealand, while climbing to a small hut on Mount Sefton in the Aoraki-Mt Cook National Park on Saturday, police said.
He was wearing crampons but was inexperienced, lnspector Dave Gaskin said.
Robert Buckley, 31, who was originally from Essex, lived in Christchurch and was with three climbers from Britain and Ireland when he fell after slipping on ice, police said.
His body was recovered by a team of rescuers yesterday afternoon after attempts to do so on Saturday were unsuccessful.
The other climbers were rescued yesterday after spending the night on the mountain. They were released after an examination by medical staff.
"There was a lot of snow and ice in very steep conditions," Gaskin said.
"It appears as if the party were insufficiently equipped and inexperienced for the climb they had undertaken."
Buckley's death came a day after 36-year-old Duncan Rait died after slipping and falling about 200 feet from a ridge in the same national park.
The New Zealand-born man, who lived in Australia, had been been dropped off by helicopter and was walking to a hut when he fell in the Tasman Glacier area.
Gaskin said the deaths were a reminder that climbers needed to use extreme caution.
"I cant speak for the first death, but in this case it looks like to be a lack of experience,'' he said.
A Foreign Office spokeswoman said: "We are aware of the death of a British man in New Zealand. We are providing consular assistance at this time."