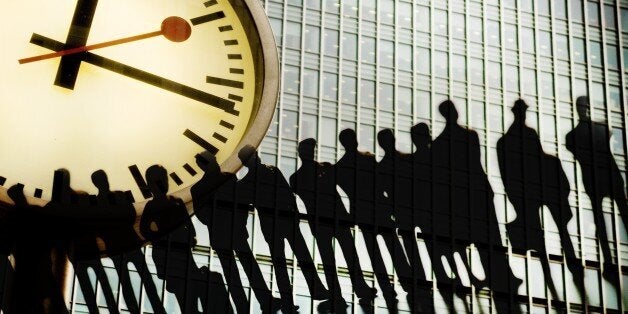 British people should have shorter working weeks so they can get better use out of their time, a group of economists have suggested in a new book.
In the new book Time On Our SIde, published by the new economics foundation (nef), eighteen economists argue that a shorter working week would help free up people's time, create more jobs and give people a chance to lead more fulfilling lives.
Anna Coote, the nef's head of social policy, said: "It's time to make 'part-time' the new 'full-time'.
"We must rethink the way we divide up our hours between paid and unpaid activities, and make sure everyone has a fair share of free time We all know the saying 'time is money', but it is much more precious than that.
"Inequalities between rich and poor are widening. This scandal masks another inequality - between those who have plenty of control over their time, and those who don't.
"Time poverty and money poverty often go hand in hand. Having too little time to call our own can seriously damage our health and wellbeing, our family life, friendships and communities.
A possible way forward suggested in the book to usher in a 30-hour week is for ministers to follow examples set by Germany, the Netherlands and Belgium.
This would include changes like giving workers the right to request shorter hours, and increase the minimum wage. Company bosses could also give workers more time off instead of pay rises. Young people starting out in their first job could work a four-day week too.
Business groups expressed support for the idea, but warned against the cost of extra regulation.
Graeme Leach, chief economist at the Institute for Directors, told the Huffington Post UK: "The way we work is changing, and where it suits both employer and employee flexible structures can be really beneficial."
"But we should be very wary of creating lots of new red tape for businesses which will actually make it harder to create jobs. We've seen in the past that 'rights to request' can create burdensome bureaucracy, and increases in the minimum wage need to be balanced against the fragility of the recovery."
Tim Jackson, professor of sustainable development at the University of Surrey, Robert Skidelsky, emeritus professor of political economy at Warwick University, and Juliet Schor, professor in the sociology department, Boston College, are among the book contributors.