Are you watching BT Sport? Sky Sports' Monday night duo Gary Neville and Jamie Carragher served up another simple yet engaging debate after Swansea and Liverpool's entertaining draw, discussing who, out of Paul Scholes, Steven Gerrard and Frank Lampard, is the best English footballer of their generation.
On another station, talking about a mate would make for a risible discussion and even though Carragher plumps for Gerrard and Neville opts for Scholes, their arguments are cogent and sensible, even if their memories occasionally desert them.
Three great players who struggled to translate their club form to the international scene, Scholes was (wrongly) sacrificed by Sven-Göran Eriksson in the England team and subsequently quit international football seven years before his first retirement.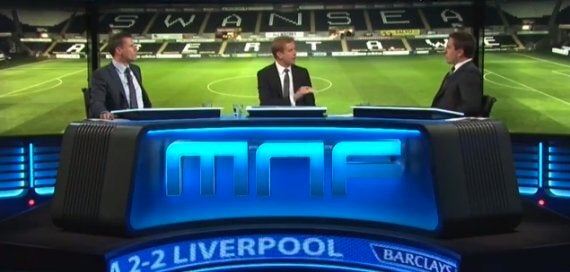 Ed Chamberlain separates the Scouser and the Manc
Related