Manu Tuilagi's prank outside No 10 Downing Street yesterday may have sparked outrage from some, but there were, of course, those on the internet that couldn't resist taking advantage of a perfect photoshop opportunity.
Tuilagi gave Cameron 'bunny ears' while stood behind the Conservative Party leader as a group of players and management posed for a photo at the function to honour the Lions' 2-1 series victory over Australia.
Now, internet pranksters have used their photoshopping skills to give the controversial image a cheeky makeover.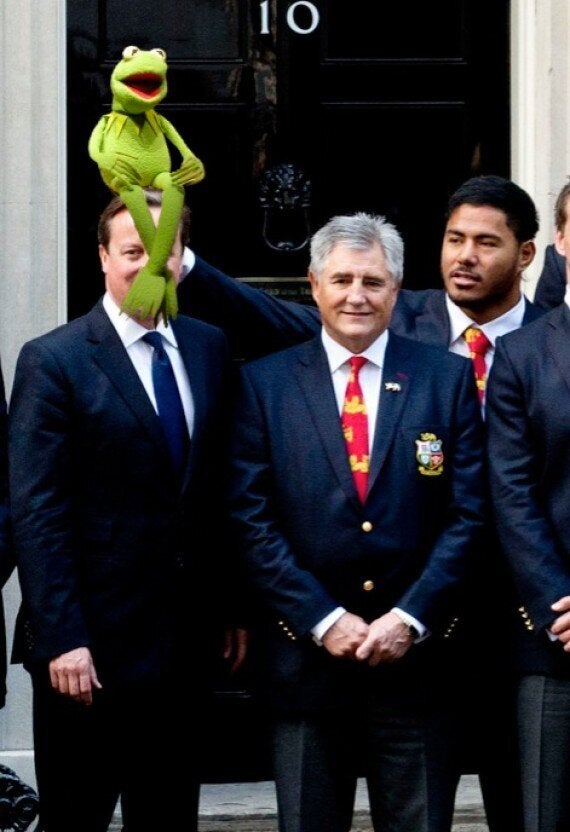 Pictures of the light-hearted prank created a storm on social media last night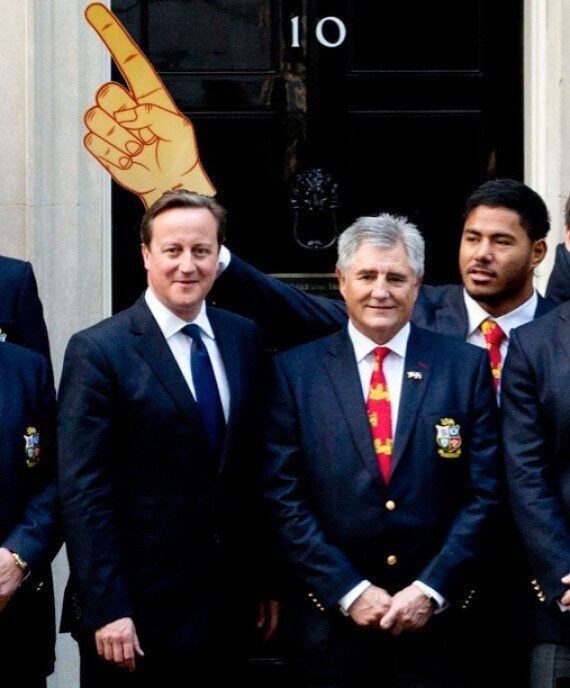 The England centre was forced to issue an apology to David Cameron
While the photo won the Leicester Tigers centre many comments of admiration on social media – with the image immediately trending on Twitter – it also prompted several scathing responses from Tuilagi's sporting peers.
Former Liverpool football player Didi Hamman wrote: "Very funny from Tuilagi to give the prime minister a pair of bunny ears. Now back to nursery you fool."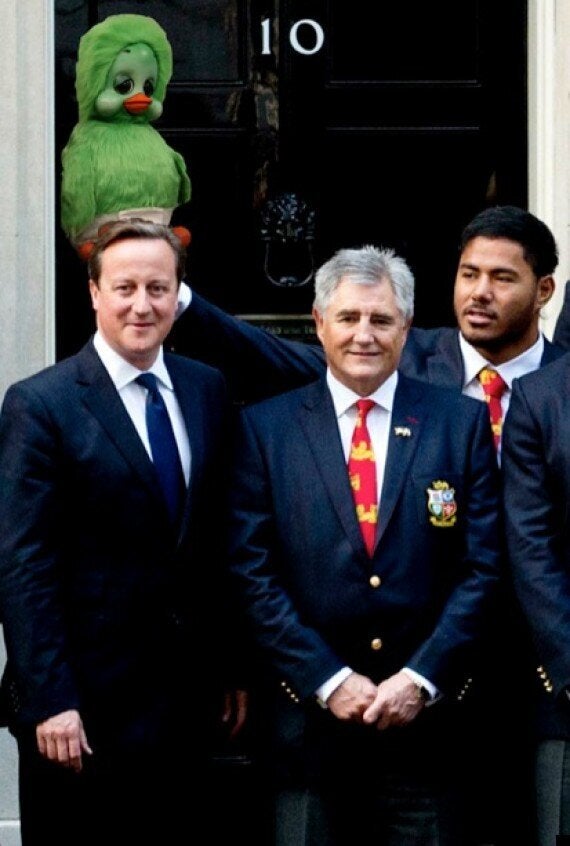 Internet pranksters saw the funny side of the incident
While former England hooker and rugby pundit Brian Moore, slammed the gesture, branding Tuilagi a "prat" in a series of tweets.
"Tuilagi, if he'd unveiled a banner saying 'Why is primary school sport funding being cut in 2 years time? I'd have been impressed.
"Those of you saying you're offended; are you, are you really - isn't 'What a prat' the highest you can put it?
"Not that bothered about alleged disrespect, we are talking about an MP after all, more that 'bunny-ears isn't very inventive.
"Final word on Tuilagi; that sort of attention-seeking, juvenille behaviour should be reserved for Prime Minister's Questions.'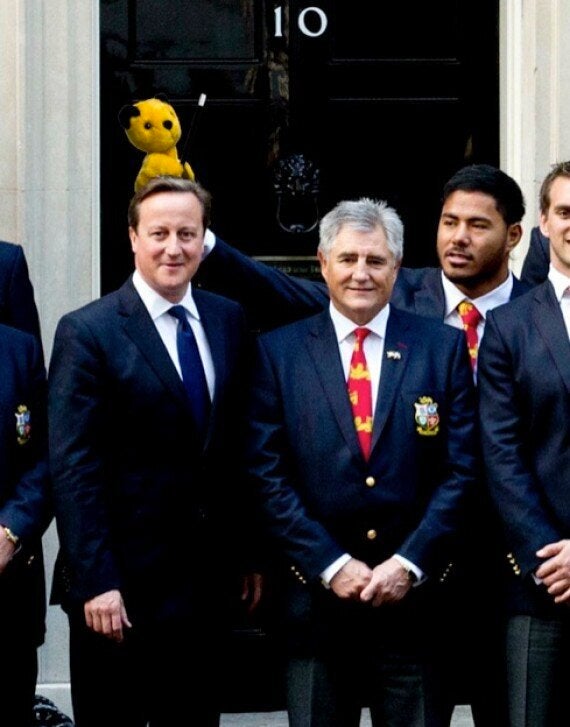 The image immediately started trending on Twitter
Retired England scrum-half Matt Dawson posted: "Pls explain why doing bunny ears is funny on any photo. All it show is the bunny is more famous than u and u want the limelight. #insecure"
The controversial England player, who was infamously fined £3,000 by the Rugby Football Union after he jumped from a ferry during the World Cup campaign in New Zealand two years ago, used Twitter to say sorry for the prank.
The Leicester Tigers centre said: "Apologies for messing around on Lions photo. No offence intended. Great Day at Downing Street. Thanks to Prime Minister for hosting us."
Popular in the Community